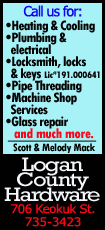 (Copy of questionnaire responses)

How Many Employees: 5

Website: www.hicksgas.com

How long have you been a Chamber member?
20 years

I joined the Chamber because…
We wanted to be involved in the business industry.

What products and services do you offer to Logan County?
Propane, water, softeners, RO systems, fireplaces, grills, and heaters.

What does the future of your business look like?
Looking forward to growing

Five "Did you know?" facts about Hicksgas

1. Hicksgas has been in the water conditioning business since 1962. We rent and sell water softeners and RO systems.

2. We have propane punch cards… get 4 fills on your grill tanks, get fifth one free!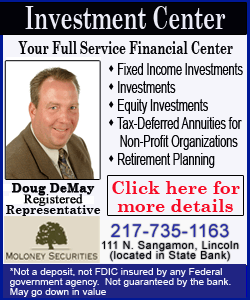 3. We have salt punch cards… buy 10 bags of salt, get the eleventh free!

4. Our location has provided fuel for the Lincoln Art & Balloon Festival every day.

5. Hicksgas offers rebates through the Illinois Propane Gas Association for new and existing customers.
Contact person: Rick, 217-732-3478
[Text copied from file received from the Lincoln/Logan County Chamber of Commerce]