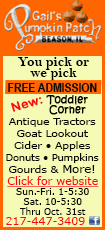 The announcement Tuesday sent shares of the grocer spiking 8 percent to a five-year high.
So-called "poison pill" plans allow existing shareholders to acquire more stock at a discounted rate to discourage a takeover by an outside entity. In a filing with the Securities and Exchange Commission later Tuesday, Jana Partners disclosed that it had amassed a 6.2 percent stake in Safeway's outstanding shares.
It said it "believes the shares are undervalued and represent and attractive investment opportunity." The hedge fund said it has held and "may continue to have" talks with Safeway's management regarding strategic alternatives, including a review of the markets where it operates and exiting lower-margin regions.

Safeway's defensive plan becomes exercisable if a person or group acquires 10 percent or more of the company's common stock, or 15 percent by an institutional investor.
A representative for Safeway wasn't immediately available for comment.
The grocer, which also operates Vons, did point out the strategic initiatives it has undertaken to increase value for shareholders, including the recent $5.7 billion sale of its Canadian unit and the initial public offering of Blackhawk Network, its gift and prepaid card unit.
Like other traditional supermarkets, Safeway is also trying to adapt amid growing competition from big-box retailers, drug stores and specialty stores that have been expanding their grocery sections.