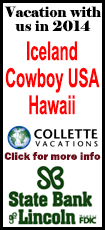 The check represented a corporate grant award from State Farm, with matching funds donated by local State Farm agencies.
The money was earmarked specifically to help offset some of the expenses of having the State Farm balloon at this year's Lincoln Art & Balloon Festival.
According to Powell, the State Farm balloon came to Lincoln and participated in the tethered rides offered at the Logan County Airport this year. The chamber of commerce offered the rides to the general public for a fee that went to the chamber.
In turn, the chamber had to cover the expenses of having the balloon there, which included, among other things, the cost of fuel for the balloon. The grant and matching funds from State Farm helped to defray those expenses, which in the long run made the tethered rides more financially successful for the chamber.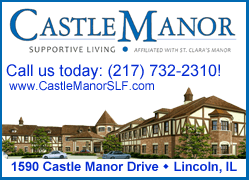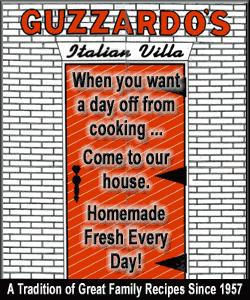 Powell and Coyne talked about what they saw at the airport during the Friday and Saturday tethered rides. Coyne said he knew of folks who stood patiently in line for more than three hours to get a ride in the State Farm balloon. Powell said that while he didn't have the figures for Friday night, he knew for a fact that the State Farm balloon gave over 350 rides on Saturday night.
Powell said he felt like having the State Farm balloon at the airport was a great thing for the festival, and he believes the balloon will return again next year.
The State Farm balloon was one of two that offered tethered rides this year. Both balloons operated Friday and Saturday afternoon and evening, and both stayed busy the entire time.
[LDN]