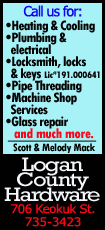 With the jam's previous home at the Lincoln Railsplitter Festival no longer an option due to the Railsplitter cancellation, the continuation of the bluegrass festival was questionable. But with a new home, bigger entertainment and an overall better environment, the planners are excited to man the gates and welcome pickers of all skill levels to join in the fun.

Hickory Lane Campground, east of Interstate 55 and Route 66 near Atlanta, is hosting the event. Owned by the Goodman family, the grounds offer ponds for pay fishing, play area for children, horseshoe pits, ample camping sites for tents as well as full hook-ups, an inside show arena, ample parking and a beautiful, natural setting.

The grounds will be filled with vendors, 1800s-style demonstrators, tomahawk throwing, a Sunday country worship service, draft horse demonstration, informal jam sites and stage time for those interested.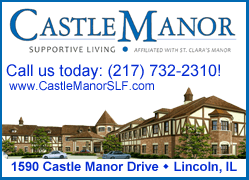 The Dan Tackett Bluegrass Jam is planned annually in honor of Dan Tackett of Lincoln, who has been known in the local bluegrass scene for the past 20-plus years. Now with a year of retirement under his belt, he focuses more on the music he loves.
Festival founders Misty Bell and Hannah Bowersock, his daughter and granddaughter, felt that giving him a festival in his honor locally was only fitting.
"My dad has continued to go to bluegrass festivals all over Illinois, Indiana and beyond, so I just wanted him to be able to invite all his pickin' friends to enjoy the place he calls home," said Bell.
"All we ask is that you have a smile on your face," Tackett said in inviting musicians of every skill levels to join in the weekend of fun.
Gates open at 5 p.m. on Friday, with informal jams throughout the evening as people continue to roll in, set up camp or just stroll the grounds.
Saturday the festival will open at 11 a.m. with the continuation of informal jams, vendors, concessions, tomahawk throws, demonstrations and more throughout the day.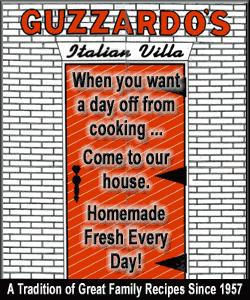 Stage time at the Hickory Lane Arena will also be available, with a sign-up sheet located by the entrance. Musicians are encouraged to bring their own group of pickers to perform. Dan Tackett & Friends will perform at 3 p.m. on Saturday, and Bubbly Creek Bluegrass from Chicago will take the stage at 6:30 p.m.
The Bubbly Creek Bluegrass website www.bubblycreekbluegrass.com boasts about this young band that takes its name from the infamous South Branch of the Chicago River. The band brings together a group of seasoned pickers and singers.
Collectively, Bubbly Creek members come from the plains of Oklahoma, mountains of North Carolina, hollows of Missouri, and cityscapes of Detroit and Chicago. Their love and reverence of traditional, hard-driving bluegrass music is evident not only in the songs they choose but how they present them. From twin fiddling, dark Kentucky mandolin and high-lonesome harmonies to honky-tonk dobro and banjo breakdowns, Bubbly Creek is truly in motion.
Saturday will wind down with night fishing sponsored by Hickory Lane Campground, as well as some pickin' around the campfire.
Sunday, the festival will open the gates again at 11 a.m. with a country worship service led by Ken Wise and finish up with Dan Tackett & Friends taking the stage to wrap things up from 2 to 3 p.m.

For admission cost, additional information regarding sponsorships, volunteering, becoming a vendor or getting stage time, contact Bell at misty62664@yahoo.com or call 217-871-0388. Up-to-date information is available online at https://www.facebook.com/
DanTackettBluegrassJam.
To reserve a camping site, contact Hickory Lane Campground at 217-648-2778.
[Text from file received]