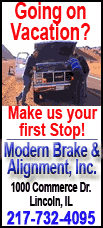 The Fed announced on Sept. 13, 2012, that it would start buying $85 billion a month in Treasury and mortgage bonds. The idea was to lower longer-term borrowing rates. Lower loan rates, Fed officials hoped, would encourage more borrowing and spending and accelerate economic growth.
Is it working?
It depends where you look and how you interpret the economy's shifts. Fed Chairman Ben Bernanke suggested Wednesday that the bond purchases have helped offset the impact of higher taxes and government spending cuts that took effect this year.
Here are some key measures of the economy's health and how they've changed in the past year:
UNEMPLOYMENT
The unemployment rate has declined from 7.8 percent in September 2012 to 7.3 percent now. But even that modest drop hasn't always been for the right reasons. Unemployment has declined partly because more Americans have retired, remained in school or given up looking for work -- not because many employers have started hiring aggressively. The government counts people as unemployed only if they're looking for a job. Chairman Ben Bernanke acknowledged all this in July when he said the unemployment rate, "if anything, overstates the health" of the job market. On Wednesday, Bernanke attributed most of the drop in the rate in the past year to greater hiring.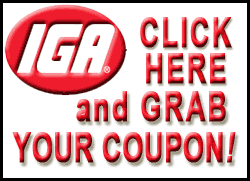 JOB GROWTH
Hiring has picked up since last September -- just not by very much. In the six months that ended in September 2012, employers added an average of 130,000 jobs a month. That average jumped to 208,000 in the six months that followed the Fed's announcement. But over the longer term, the improvement is more modest: Employers added an average of 178,000 jobs in the 12 months before the Fed's bond buying began. That inched up to just 188,000 in the 11 months that ended in August, the latest period for which figures are available.
MORTGAGE RATES
Lowering mortgage and other interest rates was the central goal of the Fed when it launched its bond purchases. In November, the average on a 30-year fixed mortgage fell to 3.31 percent -- its lowest point on records dating to 1971, according to Freddie Mac. That was down from a much higher 4.12 percent in the week before the Fed's announcement. Rates remained low until Bernanke signaled in late May that the Fed could end its purchases this year. Since then, long-term mortgage rates have risen sharply. The 30-year mortgage rate averaged 4.57 percent last week.
HOME SALES
Lower borrowing rates encouraged more Americans to buy homes. Sales of previously owned homes jumped to an annual rate of 5.39 million in July from 4.78 million last September. That's a 13 percent jump in 10 months. In a similar period before the bond purchases began, home sales rose nearly 9 percent. Mortgage rates were already historically low before the bond-buying program began. In part, that's because the Fed has held a short-term rate it controls at a record low near zero since December 2008.