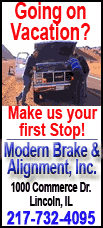 The European Commission, the executive arm of the 28-nation European Union, on Wednesday unveiled draft legislation that tightens the financial instruments' oversight, increases transparency and introduces stiff fines for manipulations.
Under the proposal, national regulators and a coordinating European body are granted new powers to investigate possible rigging or conflicts of interests and can issue fines of up to 10 percent of a firm's revenue.
The London interbank offered rate, or LIBOR, is an average rate that measures how much banks expect to pay each other for loans. It underpins trillions of dollars (euros) in contracts around the world, including mortgages, bonds and consumer loans. As a result, its manipulation can cause significant losses to consumers and investors and distort the real economy.

"Market confidence has been undermined by scandals and allegations of benchmark manipulation," said EU Commissioner Michel Barnier, who is in charge of financial services. "Some banks lied about the going interest rates by manipulating the index," he added.
"Today's proposals will ensure for the first time that all benchmark providers have to be authorized and supervised; they will enhance transparency and tackle conflicts of interests," he added.
The LIBOR scandal emerged last year when authorities realized banks -- including Royal Bank of Scotland, Barclays and Switzerland's UBS -- were submitting false data to gain market advantages for their own trades.
U.S. and U.K. regulators fined RBS more than $460 million for rate-rigging. Barclays' role led to a $453 million fine and the resignation of chief executive, Bob Diamond. Swiss bank UBS was fined $1.5 billion, including a $100 million fine imposed on subsidiary UBS Securities Japan during sentencing on Wednesday in the U.S.