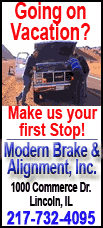 Those and others have made Toys R Us' annual list of "hot" toys that the company is betting kids will want around holiday time.
It's a crucial calculation because retailers can make up to 40 percent of annual holiday sales during the holiday season, so Wayne, N.J.-based Toys R Us needs to make sure it has the right mix of toys at the right prices.
Overall holiday spending is expected to be cautious. Retail revenue in November and December is expected to rise 2.4 percent during the biggest shopping period of the year, Chicago-based research firm ShopperTrak said Tuesday. That compares with a 3 percent increase in 2012 from 2011.
Meanwhile, Toys R Us, the largest specialty toy retailer in the U.S., has its own challenges. It's facing tough competition from discount stores and online retailers, and is in the midst of a CEO search since Jerry Storch left in February.
But executives at the privately held company say they expect a bustling season.
"Christmas always comes and parents want to give their kids items on their wish list," said Chief Merchandising Officer Richard Berry. "We're pretty bullish on what holiday looks like."
Toys R Us' list of the top 15 toys for the season is split nearly evenly between toys that are available everywhere and toys that are exclusive to Toys R Us. Exclusives help retailers compete since shoppers can't buy the toys elsewhere for cheaper.