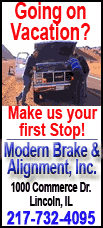 U.S. Magistrate Judge Dave Whalin in Louisville on Wednesday concluded that 23-year-old Han Cong Zhao of Vancouver, British Columbia has no ties to Kentucky and could be a danger to the Lawrence family or others if freed.
"Mr. Zhao has no connections here and apparently not strong connections in Canada," Whalin said. "The evidence is strong. He presents a danger."
Assistant U.S. Attorney Joshua Judd said Zhao's case will be taken to a federal grand jury by mid-October.
Zhao is charged with interstate stalking and repeated harassing phone communications. FBI Special Agent Nicholas Zarro said Zhao sent hundreds of text messages and voice mails to Lawrence's brother from early to mid-April, in some cases threatening him and the family. The Oscar-winning Lawrence is a native of Louisville and her family still lives in the city.

Prosecutors initially charged Zhao under the name Zhao Han Cong, but moved last week to correct the identity.
During a nearly two-hour hearing in federal court Wednesday, Zarro recounted some of the emails and text messages Zhao sent to Blaine Lawrence, the brother of the actress. Zarro said Zhao used computer programs to hide his identity and location for a while, but eventually traveled to Louisville and gave Blaine Lawrence his real name.
Many of the messages said Jennifer Lawrence was in danger and some threatened her family members if they did not put him in contact with her, Zarro said.
"You got me really upset and when I'm upset, let's see what happens," Zhao wrote to Blaine Lawrence on April 18.
Other messages made references to the Bible and their relation to Jennifer Lawrence, as well as Zhao's life story. At one point, Zhao said he was Jennifer Lawrence's "husband for life," Zarro said. Cong told Blaine Lawrence he "wouldn't kill anyone for sure," but would scare people with real things happening in their lives and would get angry "and all hell's going to break loose," Zarro said.