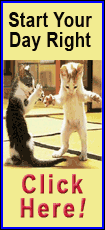 The Weinstein Co. said Wednesday the biopic will focus on the author's life between his World War II service and the publication of "The Catcher in the Rye" in 1951 and will examine "the effects war can have on an artist."
The film will be written by Shane Salerno, whose documentary "Salinger" opened in limited release Sept. 6.
Salerno spent years researching the reclusive author for the documentary and a recently published 700-page book, co-authored with David Shields.
But Salerno's growing Salinger cottage industry has received poor reviews, with critics calling the fame-obsessed "Salinger" documentary the kind of prying the author detested.
The documentary expands to 62 cities Friday.
Salinger lived in Cornish, N.H. He died in 2010 at age 91.
Copyright 2013 The Associated Press. All rights reserved. This material may not be published, broadcast, rewritten or redistributed.