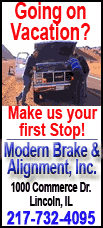 Kevin Baker keeps on finding new veins to mine for New York City's history. Already known for his "City of Fire" trilogy of historical novels featuring immigrants, sweatshop workers and the marginalized people who built the city, Baker's new book, "The Big Crowd," is a sort of City Hall noir novel.
In 1953, idealistic prosecutor Tom O'Kane's sleuthing leads him to find out by degrees the truth about his idolized older brother, Charlie, back when he was a district attorney and then mayor of New York City. The city never had a Mayor Charlie O'Kane (though it did have a Mayor William O'Dwyer with a very similar biography), but the fictitious brothers rub shoulders with real-life mid-20th century wheeler-dealers ranging from master builder Robert Moses to Cardinal Spellman. As Tom O'Kane learns more about his charismatic but flawed brother, more is revealed about the seamier side of the men who run the city, or as one character calls them "gangsters with better suits."
Too many historical fiction writers rely on gimmicks (Freud solves a murder mystery with help from Viennese circus acrobats!), but Baker has always been more interested in using historical events as a jumping-off point to explore the layers of the city.
In this book, the 1939 killing of the charismatic longshoreman champion Peter Panto becomes an entry point for describing a waterfront dominated by corrupt bosses and their goons. And the 1941 death of mobster turned stool pigeon Abe Reles is a vehicle to explore the city's robust underworld. Reles plunged to his death from a hotel window in a Coney Island hotel while under heavy police protection. Baker weighs in on the lingering debate on whether he was pushed or was trying to escape.