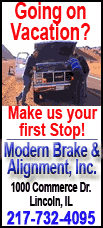 Portland TV station KPTV reports William Bart Colantuono (cal-uhn-TWAWN'-oh) appeared in season three of the show. Producers issued a statement of condolences to the family and friends of the 54-year-old from Indialantic, Fla.
Federal investigators are trying to determine the cause of Monday's crash. Witnesses told Linn County deputies the pilot released the logs before crashing, indicating he knew of a problem. Witnesses say they also saw a rotor separate from the copter before it flipped and crashed upside down.
Colantuono, 54, was from Indialantic, Fla., and worked for R&R Conner Aviation of Darby, Mont, the sheriff's office said. The company website said he learned to fly helicopters in the Navy, had been a private pilot for 25 years, owned his own helicopter, and was married with four children. He enjoyed racquetball, working out and kayaking. He also wrote a book, "Heli-Logging in a Sucker Hole."
The Ax Men website described Colantuono as a "smart pilot who isn't afraid to take risks. He's been flying for long time and views helicopter logging as a competitive sport."
___
Information from: KPTV-TV, http://www.kptv.com/
Copyright 2013 The Associated Press. All rights reserved. This material may not be published, broadcast, rewritten or redistributed.