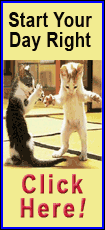 Obama will meet with the President's Export Council on the White House grounds Thursday. It's the first meeting to include new members added to the council from the pharmaceutical, defense and hospitality industries.
On Thursday, the White House announced Obama was tapping the CEOs of IBM, Marriott and Lockheed Martin for the council. Leaders from Pfizer, Merck and IBM are also joining the panel. Other additions represent the eco-technology and electric power industries.
Obama in 2010 set a goal of doubling exports by 2015. But tepid manufacturing growth, the still weak global economy and a stronger U.S. dollar have made that goal more difficult.
Copyright 2013 The Associated Press. All rights reserved. This material may not be published, broadcast, rewritten or redistributed.