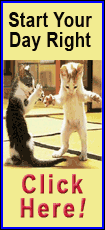 The agenda of the meeting was not announced, but it came two days after Correa attacked Chevron for alleged oil contamination by its subsidiary, Texaco, in the Ecuadorean Amazon between 1972 and 1990. Correa's charge follows Argentina's recent $1.5 billion deal to let the U.S. company develop one of the world's biggest natural gas reserves in the Southern American nation.
In July, Chevron partnered with Argentina's national oil company YPF in a plan to drill as many as 1,500 wells in the Vaca Muerta shale formation in northern Patagonia. Opponents of the project have expressed concerns about "fracking" gas excavation methods and possible environmental risk.
Chevron is making an initial $1.24 billion investment in the venture, which will start with 100 wells in the first phase.
Correa shied from criticizing Fernandez when he arrived at Buenos Aires Thursday to address the 25th Interamerican Scout Conference opening later in the day. He said that if Fernandez had been president of Ecuador during the period of the alleged Amazon exploitation by Texaco, "she would never let this happen." He also expressed "total confidence" in the Argentine government.
With his hand dramatically soaked in oil, Correa on Tuesday had declared that Chevron must be held accountable for the alleged "pollution and environmental destruction" by paying the $19 billion in damages that an Ecuadorean court awarded to Amazon villagers in 2011.