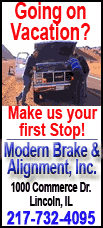 Prudential said Thursday that after a hearing and final vote, the Financial Stability Oversight Council maintains that the company is 'systemically important' and therefore subject to stricter scrutiny. That could include requirements to boost its cash cushion against losses, limit its use of borrowed money and submit to inspections by examiners. It also will be under Federal Reserve supervision.
In July, the council named Prudential among a group of non-banks -- including insurer American International Group Inc. and General Electric Co.'s finance arm GE Capital -- whose failure would represent too much risk to the financial markets. General Electric and AIG did not challenge that ruling, but Prudential asked for a hearing in the hopes of overturning the decision.
Prudential operates retirement and investment management businesses, as well as individual life and group insurance coverage, and has over $1 trillion in assets under management. For 2012, the Newark, N.J., company's financial services businesses reported net income of $428 million on revenue of $81.13 billion. It added The Hartford's individual life insurance business in January.