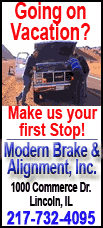 Mortgage buyer Freddie Mac said Thursday that the average rate on the 30-year loan fell to 4.50 percent from 4.57 percent last week.
The average on the 15-year fixed mortgage dipped to 3.54 percent from 3.59 percent last week.
The retreat in the average rate of a 30-year mortgage comes just a couple of weeks after the rate reached a two-year high of 4.58 percent on Aug. 22. The average rate on a 15-year mortgage also hit a two-year high -- 3.60 percent -- that day. Overall, mortgage rates remain low by historical standards.
Long-term mortgage rates have risen more than a full percentage point since May, when Fed Chairman Ben Bernanke first signaled that the central bank could begin reducing its monthly $85 billion in bond purchases this year if the economy looked strong enough.
The purchases have been intended to keep long-term loan rates extremely low to encourage borrowing and lending. Mortgage rates tend to track the yield on the 10-year Treasury note.
Many economists had expected the Fed would to decide at its policy meeting this earlier this week to scale back the bond purchases. But on Wednesday, the central bank voted to continue the bond-buying program at the current levels.
It also cut its economic growth forecasts for this year and 2014, warning that the upcoming debt ceiling and budget battles between the White House and Congress could pose risks to financial markets and the economy.
Growth and hiring remain modest by the standards of a robust economic recovery.
Employers have added an average of 180,000 jobs a month this year, about the same as last year and in 2011. From April through June, the economy grew at a 2.5 percent annual rate, little changed from its 2.8 percent rate in the quarter when the Fed began its bond buying.