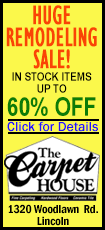 The Japanese automaker said there have been no crashes related to the problem. Honda is also recalling 23,300 Odyssey minivans in Canada.
Tokyo-based Honda said it received complaints recently that the air bag opened unnecessarily in the 2003 and 2004 model year Odyssey and the 2003 Acura MDX because the computer chip for air bag deployment was responding to electrical interference.
Honda said a part called an electrical noise filter needs to be installed to prevent the problem.
The Acura MDX recall covers 56,000 vehicles in the U.S., 1,000 in Japan, 4,800 in Canada and nearly 1,600 in Australia.