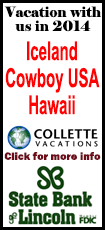 OK, they may not be exactly black, but they're a dark wash and ripped at the knees. As Romeo, he pairs them with a pair of scuffed Red Wing-style boots, a tight long-sleeve white jersey, lots of necklaces and a gray hoodie. Oh, and a motorcycle. Yes, he roars onto the stage on a Triumph. (And Romeo, that impulsive youth, does indeed wear a helmet, good lad).
The "Romeo and Juliet" that opened Thursday at the Richard Rodgers Theatre has ripped the tragic love story from its 16th century Italian city setting. Where it is put isn't clear. Maybe an industrial part of Brooklyn?
There are huge pipes that spit fire, thick steel cables, a graffiti-crusted fresco, costumes that would look suitable at an American Eagle outlet -- knit caps, gray zip-up jackets, white slip dresses -- and piles of sand on either side of the stage that kick up cool dust. We're clearly a long way from "fair Verona." This is a hipster-ville.
Credit David Leveaux with trying to make Shakespeare cool, even if this uneven production sometimes misses the mark by falling in love with its visual effects. The staging is fast, too, with a noticeable rushed quality to the second half that leaves little time to digest the accumulating body count.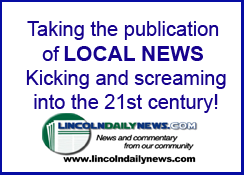 Bloom and his Juliet, the rising star Condola Rashad, sometime seem out of synch emotionally, but both give it their all, the stage veteran Rashad emerging better than her opposite, a relative theatrical novice, though Bloom at one point catches a falling feather with the skill and panache of a ninja.
Bloom, a matinee idol, too often appears like a squinty, aging boy band member, while Rashad embraces a coltish, youthful impulsiveness. They are terrific when they kiss, and they do so with a frequency perfectly in synch by their characters' savage love. But when they're apart, the weight of these roles seems to push them down.
Bloom is good at pitching woo, but shaky at other times. He does well in the balcony scene -- she is on a suspended platform that resembles a window washer's gondola -- but his rage at the death of Mercutio is flaccid. Bloom, as expected, offers up his naked chest, but his beating heart inside isn't always apparent.