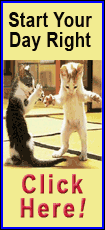 Ali, who was a three-time heavyweight champion, plans to be in his hometown of Louisville, Ky., for the presentation of the Muhammad Ali Humanitarian Awards on Oct. 3.
The award winners were announced Thursday by the Muhammad Ali Center. The winners include a half-dozen young adults and teenagers from around the world who are being recognized for their contributions to peace, social justice and other humanitarian efforts.
Carter, the nation's 39th president and a Nobel Peace Prize winner, has crisscrossed the world since leaving the White House to promote efforts to resolve conflict, promote democracy, protect human rights and prevent disease in many of the world's poorest countries. Carter also helps build houses for Habitat for Humanity and has authored more than two dozen books.
Aguilera, a multiple Grammy Award winner who has sold more than 43 million records, will receive the Muhammad Ali Humanitarian of the Year Award.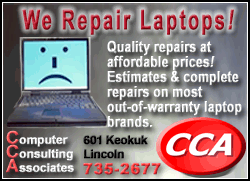 In 2010, Aguilera became an anti-hunger ambassador for the UN World Food Programme. She has raised funds and awareness for the humanitarian organization with visits to its operations in Haiti, Guatemala and most recently Rwanda.
She also has been a global advocate for fast-food company Yum Brands Inc.'s World Hunger Relief campaign to raise awareness and money to end hunger.
Bolton, another multi-award-winning performer, was chosen for the Muhammad Ali Humanitarian Award for Gender Equality.
The singer-songwriter joined with women's groups and members of Congress to pass the Violence Against Women Act. He continues to raise awareness about domestic violence and has helped enlist other men to take up the cause of eradicating it.
Donald Lassere, president and CEO of the Ali Center, said the award winners are "bringing hope to people all around the world."
Ali retired from boxing in 1981 and devoted himself to social causes. Ali, who is battling Parkinson's disease, received the Presidential Medal of Freedom from President George W. Bush in 2005.
Meanwhile, the young adults and teenagers receiving Ali Humanitarian awards are being recognized for exemplifying six core principles espoused by the boxing great. Those principles are confidence, conviction, dedication, giving, respect and spirituality.