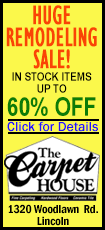 But few sitcoms have been more autobiographical than "The Goldbergs," which draws on the childhood and high-decibel domestic life of Adam Goldberg, who grew up to be an actor, director and producer but before that, as this show reveals amusingly, was a pint-sized videographer, capturing the hijinks of his home life as a preteen with his family's shoebox-sized VHS camcorder.
This was the 1980s, a simpler time when "there were no parenting blogs or peanut allergies," as the show notes wistfully, "just a whole lot of crazy" -- at least within the Goldberg household. Now the archive of tapes young Adam recorded (along with vivid memories he retains as an adult) propel "The Goldbergs," a full-throated, funny and oddly charming comedy that serves as a timeless homage to child-raising.
"This is how you communicate: You scream and yell and a minute later everything is fine," says Goldberg, summing up his family's policy. "Then you move on."
And since there are more than 100 tapes reaching all the way into Goldberg's college years with his family, there'll be no shortage of source material if the show catches on. (It premieres Tuesday at 9 p.m. EDT on ABC.)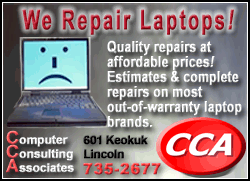 Goldberg says he nursed the idea for the show for years.
"For a long time I just wasn't ready to write something so personal about my family," he says. "Then I had kids of my own, and I was able to look at how my parents raised me with some perspective."
Goldberg, now 42 and the father of a 5-year-old boy and a 2-year-old daughter, is ably portrayed as a precocious, camera-wielding 11-year-old by newcomer Sean Giambrone. Adam's overbearing mother Beverly and gruff, excitable dad Murray are played by Wendi McLendon-Covey ("Bridesmaids") and Jeff Garlin ("Curb Your Enthusiasm").
Troy Gentile ("Good Luck Chuck") plays volatile middle child Barry, and Hayley Orrantia ("The X Factor") is 17-year-old sister Erica (the lone invention; the real-life Goldberg brood consists of three brothers).
George Segal ("Just Shoot Me") is 80-year-old grandfather Pops Solomon, a Trans-Am-driving rascal with a Don Juan complex.
Viewers who wonder just how true-to-life the series is will have their doubts eased at the end of the first episode, when snippets from the show unfold alongside clips from Goldberg's tapes that mirror the scripted words and actions.
Goldberg says it was a two-minute sampler of the tapes that helped sell the show to the network, as well as selling certain of the actors on coming aboard.
Wendi McLendon-Covey recalls how she saw a vintage Beverly Goldberg ranting at one of the kids, f-words flying, before abruptly cooing, "Oh, that's a nice sweater!"