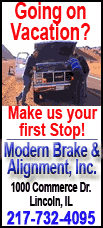 DODGERS CLINCH NL WEST
Three months after sitting in last place, the Los Angeles Dodgers clinch the NL West with a 7-6 win over the Diamondbacks.
http://bigstory.ap.org/article/
dodgers-clinch-nl-west-beat-arizona-7-6-0
___
HENRIK STENSON LEADS TOUR CHAMPIONSHIP, TIGER STRUGGLING
Henrik Stenson opens with 64 to take the lead at Tour Championship, running off five birdies over a six-hole stretch on the front nine. Tiger Woods missed a short birdie putt on his opening hole, setting the tone for his round.
http://bigstory.ap.org/article/
stenson-opens-64-take-lead-east-lake
___
BIG PRIZE MONEY FIGHT
Floyd Mayweather Jr.'s dominating win over Canelo Alvarez was the richest fight ever, a box-office smash at the arena and on television. Showtime says at least 2.2 million homes bought the pay-per-view for the bout. Nevada boxing regulators say the gate for the bout was just more than $20 million, also a record.
http://m.apnews.com/ap/db_268750/
contentdetail.htm?contentguid=6jRR6FK6
___