CLASSIFIED ADS
---
---
| | |
| --- | --- |
| Click on Maske Auction Service ad for sale bills and listings of auctions and goods. | |
---

Mrs. Della Logan Moving Auction
Lovely 3 Bedroom Home - 30 Pieces of Fiesta Ware - Personal Property

Thursday September 19, 2013
6:00PM
Go to www.dereklong.com for pictures!
Open house is scheduled for Monday, September 16 from
5-7 pm.
Having moved into a retirement home, I will sell the following real estate and personal property on the
premises located at #2 Elizabeth Court, Elkhart, Il. on:
THURSDAY, SEPTEMBER 19, 2013 at 6:00 PM.
Real Estate will sell PROMPTLY at 6:00 pm
followed by the personal property.
REAL ESTATE: This lovely 3 bedroom home has an eat-in kitchen, large living room and an attached single car garage. The home is situated on a shaded lot, has city water, a small out building and easy access to I-55. Tax ID# 14-700-002-00 w/ 2012 taxes @ $379.98.
TERMS ON REAL ESTATE: 10% down the evening of the auction with the balance due in 30 days at closing. Purchaser must have financial arrangements made before the auction. Bank letter of credit must accompany the final bid. Home is being sold "as is" and with the owner's approval.
PERSONAL PROPERTY: To be sold immediately after real estate. Over 30 pieces of Fiesta Ware including S&P, cups, pitchers, platter, bowls and plates in blue, orange, yellow and green; asst. of LuRay dishes; corner china cab.; oak kitchen table w/ 4 chairs; bakers rack; Magic Chef refrig.; iron bed; Bissell vac.; love seat recliner; platform rocker; wing back chair; matching sofa & love seat; some cut & pressed glass; copper boiler; plus more.
TERMS: Cash or check w/ proper ID. Not responsible for accidents. Announcements made day of auction will take precedence over printed material.
Mrs. Della Logan: Owner
Ms. Rita (Logan) Crifasi: P.O.A.
Derek Long Auction Service
New Berlin, Il.
Ph. 217/483-4379
Send a link to a friend
---

Ernest and Lena Ingram Auction
Sunday September 22, 2013
1:00 p.m.



Logan County Fairgrounds, Lincoln, IL
Perk and Lena have moved to town and have no need for the below listed items.
COLLECTIBLES: Pony Hitch box wagon, 3'x8' w/tongue & evener; sewing machine w/wood case; wicker doll buggy; cook books; LP albums; painted hand saws; Roy Rogers guitar; Griesedieck beer sign; oak, double desk w/glass top; cheese boxes; Zenith 8 transistor "Royal 12" radio; wooden insulator; local advertising yard sticks; EK Brookers & others; stone crocks & jugs; Deere & Ford wrenches; butter churns; milk strainers; stainless cream can; Canton 1 row corn planter; hog oiler; wall phone; wood pulleys; shoe last; 20 gal. butchering kettle; McCormick Deereing cream separator; Blackhawk 1886 corn sheller; cow bells; steel wheels; egg basket; "Easy Way" portable washing machine; anvil; pen & pencil collection; screw jacks; hay knives; canteens; oil cans; post drill; cob fork; pitcher pump; lard press;
FURNITURE: China cabinet; nice oak bookcase w/2glass doors; rope front china cabinet, buffet and server; barrel top modern maple desk; shelving; rocker recliner; dresser; occasional chair w/matching sofa; corduroy chair w/sofa;
TOOLS: drill bits; 1/4-"-1/2" socket sets; wrenches-hand, monkey, Crescent, pipe, house jacks; track jacks; hydraulic jacks; tap & die; auger bits; chains & binders; air impact and sander; bolt cutters; lawn & garden tools;
SHOP EQUIPMENT: Coleman 1000watt, 2 hp generator; Forney AC welder; Curtis Industries key machine w/blanks; B & D table saw; Fleetwood bench mt drill press; Shop Craft band saw; 2 ton floor jack; portable air compressor; battery charger; tool boxes; shelving; wire nuts & electrical supplies; power tools; Makita 14" chop saw; drills; 4"belt-6" disk sander; 12v. winch; bolt bins; step ladder; belt drive buzz saw;
By the day of the Auction more items will be found. Many items too numerous to mention.
Ernest "Perk" & Lena Ingram, Owners
For more information contact Darwin Ingram (319) 261-4285
Mike Maske Auction Service
(217) 519-3959
119 S. Lafayette St
Mt. Pulaski, IL 62548
Illinois Auction License 440.0000157
TERMS: Cash, credit cards or good negotiable check payable on the day of the Auction. Registration video taped and a valid photo ID is required to obtain a buyers number. Buyers must show provided number for each and every purchase. Announcements sale day take precedence over printed material. Not responsible for accidents or property after sold.
LUNCH SERVED
Send a link to a friend
---
7:00 p.m.
Sale to be held at: Atlanta Firehouse, Atlanta, Il.
118.3 Acres, more or less or rolling ground, waterways & timber; 97.8 tillable acres, more or less Eminence Township,
Logan County, Il.

Directions: West of Atlanta on 1794 Ave. to 2600 St., then West ¼ mile; or 1 mile South of Rt. 136 on 1794 Ave. to 2600 St., then West ¼ mile; or 7 miles West of McLean, Il. on Rt. 136 to 1794 Ave.
Leona F. Bicknell Estate
Joseph B. Taylor, Attorney
216 S. Circle St., P.O. Box 478 Clinton, Il. 61727
Phone: 217-935-2183 or 27-935-8818
TERMS: 10% down on day of sale with balance due after the crop is harvested. Announcements on the sale of the sale take precedence over printed material. Owner has the to reject the bids.
White Auction Service
Auctioneer: Col. Dan White
Il. License Number: 440000381
501 S. Kickapoo St., Lincoln, IL
Phone: 217-732-4718 or Cell: 217-737-8984
Send a link to a friend
---

Forsyth Antique Village Mall Auction
Saturday September 28, 2013
10:00 a.m.



Forsyth Village Antique Mall
2 Dates 2 Locations
Day One Sat., Sept. 28 10:00 a.m.
Logan County Fairgrounds, Lincoln, IL
Day Two Sun., Oct. 6 Noon
Forsyth Village Antique Mall, Forsyth, IL
Antique Auction
Two Days Selling Absolute Without Reserve
Forsyth Village Antique Mall
Day One Sat. Sept. 28, Logan Co. Fairgrounds, Lincoln, IL 10:00 a.m.
Day Two Sun. Oct 6, 690 St Rt 51 Forsyth, IL 1:05 p.m. (Across from Menards)
The Forsyth Village Antique Mall has lost their lease and must sell their entire inventory before the end of October. All inventory will be for sale until September 15. After that date, the remaining antiques will be sold at the above times and dates. The below listed items have been removed from the Forsyth location and will be sold at the Logan County Fairgrounds.
LIGHTED SIGN: hanging Woolworth Candy Shop sign, 30"X72", double sided, lighted, Plex-o-glass;
COLLECTIBLES: large, heavy, cast iron mermaid; No Spring Honest weight grocers scale; Illinois sewing machine Co., Rockford, IL marked JJ Davis Seaman OH; Polaroid J66 Land Camera; (30 brass school bells; Abe Lincoln decanter; Illinois & other collector decanters; cast iron sailing ship door stop; 26" chalk maiden w/clock; Vanity & Bissell "Hi-Low" wood case floor sweepers; (5) sewing machine drawers; Dragons head ash tray holder w/match holder & cigar loop; wood wheel barrow; old cameras; Chalk ware; many to come;
PAPER ITEMS: Silver & Burdett 1935 Educational poster; Central Europe WWII map w/military campaigns (5) pages; Election fact poster 1956; maps of Decatur, IL; Bennett & Shade calendars;
FURNITURE: wall mount doctors cabinet w/drawer, drop lid, and porcelain panel doors(nice); smoking stand w/ceramic lined humidor, marble top and inlaid sides & front; Eastlake maple dresser w/glove boxes & candle shelves; oak sideboard w/mirrored back; lg. 3 pedestal leg Duncan Phyfe table; copper lined humidor; peg top walnut drop-leaf table; unique ½ Hoosier cabinet; folding walnut rocker w/tapestry seat & back; oak swivel bar stool cir. 1900; cast iron legs, swivel base organ stool; sewing rocker; sm 3 shelf oak plant stand; telephone bench; two tiered walnut table; inlaid top serving cart; fan back Rattan chair;
UNIQUE ITEMS: Olin 700 series snow ski's w/Nordica #8 boots; Vermont cotton display shelf; "God Bless Our Home" picture; Maiden & harp picture; fireplace screen; artificial Christmas tree & ornaments; 4',6' display cabinets; 5 pc sectional counter w/ 3 leather club chairs chairs;
BOOKS: Ralph Raymond's Heir, H Alger Jr, 1906; Kings Handbook of the US 1891-92; Pictures from English History, Bishop, 1883; Byron-Complete works Vol 1&2, 1891; General College Chemistry, 1918; French Revolution Vol 1 & 2, Carlyle's, 1896; History of American People, Willis Mason West, 1918-1922; Collar's Shorter Eysenbach, 1893; Boy Scout Under Red Cross, 1916; History of England Vol V, 1885;
Plant life & Uses, Coulter, 1913; The Glory of the Ministry, Robertson, 1911; English History, Montgomery, 1890; Poetic Works, Irgelow, 1895; History of England, VolIV, Macaulay; Boy Scouts in the Everglades & in the Coal Caverns, Fletcher, 1913; Dana Girls Mystery-Swill Cahlett & Sierra Gold Mystery, Keene 1958-73; History of English Literature, 1900; Textbook of Maleria Medica, Blumgarten, 4th Ed 1926;
Watch the website www.maskeauction.com for periodic updates
Forsyth Antique Village Mall, Owner
Mike Maske Auction Service
(217) 519-3959
119 S. Lafayette St., Mt. Pulaski, IL 62548 IL
Auction Lic. 440.0000157
TERMS: Cash, credit cards or good negotiable check payable on the day of the Auction. Registration video taped and a valid photo ID is required to obtain a buyers number. Buyers must show provided number for each and every purchase. Announcements sale day take precedence over printed material. Not responsible for accidents or property after sold.
LUNCH SERVED
Send a link to a friend
---

Real Estate Auction and House Contents
Saturday, September 28, 2013
Sale begins at 11 am. House contents will sell first.
House will sell at 1p.m.
House Location – 606 NE 2nd Street, Atlanta IL 61723
Seller of Home and Contents is Ron McGuire
Open House dates to view property for sale will be
Saturday, September 14, 2013 from 2-4 p.m.
Tuesday, September 24, 2013 from 6-8 p.m.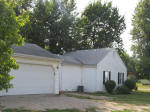 Legal description of the home
Parcel # 053-07-001-00
Single Story Frame Home.
Has two bedrooms.
Eat in Kitchen with newer oak cabinets.
Living room area.
Full Bathroom with a tub and shower combination.
Utility Room
Forced Air Heat with New Furnace with 85% Efficiency installed 2013
New Hot Water Heater in 2013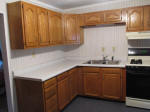 Central Air
Home has vinyl siding and replacement windows.
Home sits on a large corner lot approximately 90x140 ft
Ample shade trees in the yard and home has a treated deck
There is a yard shed size – 8' x 12'
Detached garage size 26'x24ft –The Garage is insulated and paneled on the inside and has heat and a window air conditioner.
Very Nice extra space!
Home is in the Olympia School District
Real Estate Terms: 10% down (non-refundable) on day of auction, with the balance due on or before Oct.28th, 2013. Written purchase agreement to be entered into on the day of auction. Property taxes to be pro-rated to the date of closing. Seller will provide a Title Insurance Policy to the purchaser. Sale is subject to the seller's confirmation. The property is being sold "As-Is" with NO warranties, NO contingencies, & NO inspections.
Auctioneers note – This is a very clean and well maintained home in a nice area.
Go to www.naughtonauction.com to view full sale listing and pictures.
Go to www.auctionzip.com #12635 for pictures of House and Contents
Home is being Auctioned by Brian Bradley
Home Contents will be Auctioned by Dan Naughton
Contact – Dan Naughton (217)304-6502
HOUSEHOLD ITEMS FOR SALE
Furniture and appliances
Oak Hutch with Glass Doors, Oak Coffee Table, Beautiful Cedar Chest, (2) End tables, Pair of lamps, Couch, Chair, (2)TV with Stand, Oak Queen Bed with matching dresser, Single Bed (New), (2) Dresser, Round Dining Table with leaf and 6 chairs, Desk, Corner Shelf, Tall Kitchen Cabinet, Hot Point Gas Stove, RCA Gas Stove, (2) RCA Refrigerator/Freezer, Kenmore Washer/dryer (Gas)
Lawnmower –Tools – Yard furniture
New Yardman Mower – 13 ½ horse power 38inch deck, Push Mower, Cordless trimmer, Craftsman 14 V Cordless Drill, Shop Vac, 6ft and 8 ft ladders, Wrenches, Hammers, Several Patio Chairs, Patio Table and Umbrella, Gas Grill (like new), (2)Coolers Coleman, Yard decorations (Swinging wooden Dolls)
Antiques and Collectibles
Antique Table, Straight back oak Chair, Antique Desk Chair, Pyrex nesting bowl sets, Antique Glass Lamp, Bell collection, Glass Bottle Collection, Quilts, Dancing/singing animated figures collection
Household Goods
Dishes, Cookware, Flatware, Tupperware, Linens, Numerous Holiday Décor (Christmas and Fall), (3) Christmas Trees
Naughton Auction Service
Dan Naughton Lic. #441.000312 • Cell # (217)304-6502
Brian Bradley Lic. #440.000505 • Cell # (815)674-2543
Atlanta, IL

Send a link to a friend
---

10:00AM

3 HAVANA PROPERTIES FROM 2 ESTATES
ALL 3 PROPERTIES TO BE SOLD ON LOCATION
SATURDAY, SEPTEMBER 28, 2013

OPEN HOUSE SUNDAY SEPTEMBER 22, 2013
FROM 1 to 3

Property #1 to Sell at 10:00 A.M.
KRACKERS KORNER RESTAURANT
Located at 1110 S. Water St., Havana, ILL
Property consists of a 2,700 sq. ft. building with a 680 sq. ft. Breakfast/Lunch area including a 12 ft. counter and restrooms, a 500 sq. ft. Dining Room with restrooms, 600 sq. ft. Kitchen, 140 sq. ft. office area, 175 sq. ft. storage area, & a 90 sq. ft walk-in cooler, and a 8x10' storage shed. Also, with this property is all contents including: Hashizaki ice machine, True SS 3 door refrigerator, True SS 2 door freezer, Vulcan 6 burner SS stove, Keiting 24'x48' grill, 3 Hole SS sink, 16 cu. ft. refrigerator, Small chest freezer, Casio cash register, 12 Tables, 100 Chairs, Cups, Saucers, Plates, Glasses, Salt & Peppers, and other restaurant related items.

LEGAL: Part Lot 1 (West of Rt. 78) and E. Part of Lot 2 Krebaum sub division a 53 x 146.81' lot. NE ¼, NW ¼, S12, T-21, R9W. Tax ID#005-3507001. RE Taxes $3,158.66.

Also in this property is a 81.28x111 sq. ft. Lot. LEGAL: NW Corner, Lot 2, Block 4, Krebaum Sub Division, NE ¼, NW ¼, S12, T-21, R9W. TAX ID# 005-3508000. Real Estate Tax $345.65.

Both Tracts in this property, totals approx. .722 acres.

* * *
Property #2 to Sell at 10:30 A.M.
Located at 533 N. Plum, Havana, ILL. This property consists of a 1,650 Sq. Ft. 2 Story, 3 bedroom 1 Bath Home with a living room, kitchen, dining room, bath, master bedroom, 8x28' closed in front porch, and breezeway to the 3 stall garage, on the main level; 2 bedrooms on the upper level; partial basement; GFA and C/A; updates include new flooring, walls, Renovated kitchen partially rewired w/200 AMP service, new windows in approx. 2007. The home sets on a 66 x 165 ft. Lot.

LEGAL: Lot 2, Block 9, Simmons Addition, Havana, Ill. Tax ID# 005-3351000. RE Tax

$3,446.50, no tax exemptions.

Properties #1 and #2 Owner: James H. Trimpe Estate. Co-Executors: David Trimpe and Donald A. Trimpe.

* * *

Property #3 to Sell at 11:00 A.M.
Located at 225 E. Mound, Havana, Illinois
Property consists of a 1 bedroom 1 bath 672 sq. ft. home with a 1 car attached garage setting on a 82.5 x 110 Corner Lot with a fenced-in back yard.

LEGAL: Part of Lot 21 and 110 ft. of East End Lots 1 and 4, Block 1, Seggelkes Addition, Havana, ILL. Tax ID# 005-3647000. Property Tax $489.70. No Exemptions.
OWNER: John Rodney Hall Estate, Marla Boyd Executrix

* * *

TERMS AND CONDITIONS: Buyer to enter into a written contract and pay 10% of the selling price, to be held in escrow at the conclusion of sale at each property. Balance Due at Closing on or before November 1, 2013, at the Law Office of Knuppel and Lindner.

2013 Real Estates Taxes to be prorated in the form of a credit to the buyer at Closing. Seller to furnish an Executor or Warranty Deed at time of closing. Possession at Closing.

All Properties are being sold AS IS WHERE IS, with NO WARRANTIES OR REPRESENTATIONS EXPRESSED OR IMPLIED IN REGARD TO THE PROPERTIES FROM THE AUCTION COMPANY OR THE SELLERS. Buyer is responsible for all inspections, and to have all financial arrangements made PRIOR to Auction Day. Auction is not contingent upon financing.

ANNOUNCEMENTS MADE AUCTION DAY TAKE PRECEDENCE OVER ANY PRINTED MATERIALS.

Attorney for Both Estates: Knuppel and Lindner,
124 W. Market Street, Havana, ILL
309-543-2291

KNOLLENBERG AUCTION SERVICE
Mason City, ILL. Office Ph. 217-482-5351

AUCTIONEERS
Ron Knollenberg Cell 217-341-1219
Matt Swanson Cell 217-652-3403 Home 217-482-3010

AUCTIONEER'S NOTE: For further information, or to view a property, call one of the auctioneers or plan on attending our OPEN HOUSE, Sunday, September 22 from 1 to 3 P.M. for all three properties. Your Attendance is always appreciated. Ron and Matt
Send a link to a friend
---

Gobleman Auction
Sunday September 29, 2013
1:00PM



Antique & Collectible Auction
Sunday, September 29, 2013 1:05 p.m.
Logan County Fairgrounds, Lincoln, IL 62656
Carlos & Joyce Gobleman have decided to sell part of their collection of Antiques & Collectibles.
ANTIQUES & COLLECTIBLES: Black art 4 pc. canister set, toothpick holders & salt; Kerogas kerosene stove; 3 burner open front range and oven; Weiss's Elegre Tremolo Concert harp w/box; hitching post horse heads; 13" crock mixing bowl; lighted beer sign; (3) boxes of dog figurines; (2) nice Jaymar child's piano's; yard sticks; wash boards; toys & board games; S & H green stamps; Cook books; 45 & 78 records; (2) Country Bob's coolers; Crosley CRZ radio Emerson Mod541 radio; Sears catalog; comic books; Gone with the Wind lamp; (6) metal beer steins; flat irons; painted hand saws; vintage hat box; silver plate table service; numerous floor lamps, table lamps, antique washboards, flat irons;
FRAMED ART: 40+ signed and framed pictures from W. T. Gobleman, Illustrator several years for the Pekin Pantagraph and many local papers. Many of life's events were portrayed in these one of a kind creations. Titles include "Tourists", "Adam & Eve plowing fields" "Sales pitch to Soviets", "Death at the Door", "The Scythers", Heavens Entrance", "Once upon a Time", "Waterfall", "The gaitered Gunnery", "Jacobs coat of man Colors", "Death –Two Views", "Agriculture" and many more; other framed items not produced by WT Gobleman are: (3) Marilyn Monroe pictures; Signed Gene Autry & Clayton Moore pictures; 1950's Lincoln IL Restaurant pictures;
FURNITURE: very nice oak top ice cream table w/4 oak seat chairs; upholstered pine bench; plant stand;2 oak dressers; walnut dresser; pie safe; oak buffet; antique setee; Victorian sofa; retro couch; claw foot piano stool; Victorian mahogany upholstered arm chair; oak headboard/footboard; vintage golf clock
CHINA & GLASS: Quilted Diamond Fostoria- places; hobnail ruffled edge vase& candy dish; several tea pots; pitcher & basin; Fireking mixing bowl; punch bowl set; plaster war horse; chalk & pottery dogs; Christmas Villages; perfume bottle stoppers;
DOLLS: 10 porcelain head dolls; Bride & Groom doll;
HOUSEHOLD: new West Bend broiler; document scanner; cake decorating items; cake plates; 7 drawer plastic storage bin; comforters & bedding; household & miscellaneous items; meat grinder; lg table lamp; craft items; electric heater;
MISCELLANEOUS: exit light; Santa costumes; xmas lights; seasonal decorations; hanging outdoor X-mas light from Mason City; (2) programmable scanners; sea shells;quilting supplies;
Carlos & Joyce Gobleman, Owners
Mike Maske Auction Service
(217) 519-3959
119 S. Lafayette St
Mt. Pulaski, IL 62548
Illinois Auction License 440.0000157
TERMS: Cash, credit cards or good negotiable check payable on the day of the Auction. Registration video taped and a valid photo ID is required to obtain a buyers number. Buyers must show provided number for each and every purchase. Announcements sale day take precedence over printed material. Not responsible for accidents or property after sold.
LUNCH SERVED
See colored pictures at www.maskeauction.com
Send a link to a friend