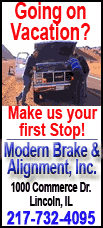 Claire Alexander's book "Back to Front and Upside Down" is a pleasurable example of writing that delivers a great story along with the message. Filling the book with somewhat childlike pictures of a classroom with animal students and teachers, Ms. Alexander has created a friendly, recognizable environment for the child reader.

The story is of Miss Catnip's classroom on the day the principal, Mr. Slippers, announces it is his birthday. (Of course Miss Catnip is a cat, and Mr. Slippers is a floppy-eared, glasses-wearing dog.) The students decide to mark the day with birthday cards that they create in class.

Miss Catnip writes "Happy Birthday" on the board, and each student (sheep, goose, pig, rhino, bunny and kitten) begins a card. Stan (the puppy) is excited until he realizes the task involves writing! That is difficult for Stan. Even though he tries very hard, his letters end up back to front and upside down.
As he looks around the classroom, all the other students are busy working. He thinks about asking Miss Catnip for help, but he is afraid all the other students will laugh at him. Soon he is so upset he is feeling sick. This part of the text is quite powerful for even nonreaders. It depicts Stan, all alone, slumped at his desk, ears down, in a corner of a double-page spread on entirely black pages.
Stan finally shares his problem at recess, when Jack (the pig) realizes Stan is crying. Jack reminds Stan that all of the students need help from Miss Catnip sometimes. After recess, Stan does ask for help. He even finds that Mimi (the kitten) is having trouble as well.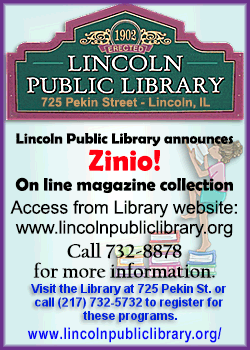 Again Ms. Alexander exhibits a good understanding of children and educational techniques as Miss Catnip has the two students practice their letters in sand, with paint, with chalk and with pencils. Miss Catnip demonstrates and gives encouragement as they practice over and over until it is easier for them to form the letters correctly.
All the students proudly give their cards to Mr. Slippers at his birthday party. Stan and Mimi continue to practice their writing, being sure to ask Miss Catnip for help when they need it, and almost always getting their letters to turn out right.
This is a great story to share with all young learners. It can calm their fears of being different or asking for help from their teacher. It encourages understanding that everyone needs help at one time or another. Ms. Alexander does not preach, she instructs, just like all good teachers do.
For this and other stories about school, come see us at Lincoln Public Library, 728 Pekin St. We will gladly help you find a story that could be a perfect fit for you.
[By LOUELLA MORELAND, youth services librarian, Lincoln Public Library District]
Ms. Lou's blog: lincolnpubliclibraryupdates.blogspot.com