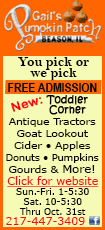 The December contract for gold fell $36.80, or 3 percent, to $1,332.50 an ounce Friday. December silver dropped $1.37, or 6 percent, to $21.93 an ounce.
The decline follows a stunning rally for gold and silver in the last two days, when the two metals had their biggest gains since the financial crisis. Investors made heavy bets that the Fed's continued stimulus might cause inflation or hurt the dollar. Gold serves as a hedge against those trends.
Commodities analysts at Barclays Capital said that gold and silver's move earlier this week was a "knee-jerk reaction" to the Fed.
"We expect the impact to be short-lived," wrote Barclays' precious metals analyst Kevin Norrish.

Norrish said the Fed's decision might have lift gold in the medium term, but the impact would be minor.
Other metals prices also fell.
December copper was down 3 cents to $3.32 a pound. October platinum fell $40.40 to $1,432.60 an ounce and December palladium was down $16.25 to $721.95 an ounce.