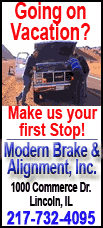 The credit rating agency issued a report describing a shift in casino tax revenues away from New Jersey, Indiana and Nevada to new markets in places like Pennsylvania, Illinois and Ohio.
The recession crushed gambling revenues across the county, and casino towns have been slow to bounce back.
"The previously recession-proof Nevada gaming market has seen only a partial recovery since the recession," the report stated. Moody's warned that the state general fund could be in trouble if neighboring California legalized casino gambling.
While casino taxes make up less than 1 percent of New Jersey's revenue, they account for a quarter of Nevada's general fund.
In Atlantic City, where the national recession exacerbated an existing drop in visitors, gambling tax revenue has declined every year since 2006. Mississippi, home to riverboat casinos, has seen a 7.7 percent decline in gambling tax revenue over the last 10 years.
Meanwhile, struggling states have opened the doors to games of chance. Among those that have expanded legalized gambling in recent years are Pennsylvania, New York, Maryland, West Virginia and Delaware.