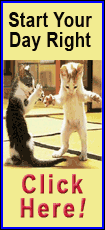 "Wake Me Up" is Avicii's proof. The upbeat folk tune has topped the charts around the world. It has peaked at No. 5 on the Billboard Hot 100 chart in the United States, where the song is platinum.
Avicii, born Tim Bergling in Sweden, fuses many genres on his debut album, "True," released this week. The 24-year-old prefers the term folk over country, and believes folk and electronic music aren't so different.
"(Folk is) really stripped down and it's not as complicated as a lot of other things, so to put a 4/4 beat under it and play around and add synths, it really wasn't hard," he said. "I never felt like I was forcing anything at all, it just felt completely natural, otherwise, I never would have done it."
His next single, "You Make Me," is following in the footsteps of the ultra-successful "Wake Me Up," which was co-written with Incubus guitarist Mike Einziger and Aloe Blacc, who sings on the monster tune.

The back-to-back hits come as no surprise: Avicii has been one of the world's top DJs since his song "Le7els" took off internationally in 2011. He's constantly booked to headline festivals around the world, and he's had success releasing singles like "I Could Be the One" and "Silhouettes" in various territories.
Because of his worldwide acclaim, Avicii said he's finally ready to release his first full-length album.
"I've always wanted to have an album, but there hasn't been time for me to not tour and actually sit down and finish an album the way I want my album to sound," he said of "True," which he recorded in three months.