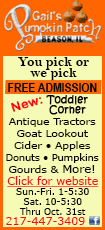 Lee is seeking a trademark for the words when they are used on clothing. The Monroe County Heritage Museum in Monroeville is opposing the application, contending the sale of souvenirs with the words is vital to its continued operation.
Lee's New York attorney, Robert Clarida, said the 87-year-old author, who lives in Monroeville, has never received a penny from the museum's sale of T-shirts, caps and other souvenirs. "They want to continue selling the merchandise without Ms. Lee getting any money," he said Friday.
Museum Director Stephanie Rogers said Lee's book drives tourism in the rural south Alabama county. She said the museum has always been supportive of Lee, and she has never said anything about the souvenirs when visiting the museum.
"I feel like all we do is honor her here," she said.
The nonprofit organization operates several attractions in Monroeville and uses "To Kill a Mockingbird" for its website address.
The organization's attractions include the old county courthouse housing the courtroom that served as the model for the movie "To Kill a Mockingbird." The courthouse draws 25,000 to 30,000 visitors annually and features a display that tells Lee's story in her own words. In April and May, it will present its 25th annual production of the play, "To Kill a Mockingbird."
Rogers said the museum pays royalties to produce the play, but it has never paid for selling the souvenirs. She said tourists want a memento of their visit, and the proceeds are the key to museum's continued operation and its educational programs.