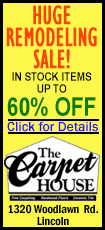 The boisterous room is momentarily interrupted by Drew Barrymore. Yes, that Drew Barrymore, the Drew Barrymore from the films "E.T." and "Never Been Kissed." She's one of the show's executive producers and is serving as a guest judge for tonight's battle. Without any provocation, Barrymore suddenly hoists herself atop a table and screams at the top of her lungs.
"I'VE ALWAYS WANTED TO JUDGE A (EXPLETIVE) COOKING SHOW!"
The crowd roars. The chefs keep working on their improvised dishes.
Yep, this is not one of those by-the-books cook-offs like "Chopped" or "Top Chef," and it certainly doesn't feel like the sort of series that would launch a channel inspired by -- and named after -- the slicker-than-slick Hearst men's magazine. That's the point, programming director Matt Hanna notes in a nearby ballroom serving as a makeshift control room.
"There's an integrity that you're gonna see with this show that will hopefully reflect what we want the network to be," Hanna said over the clamor from the restaurant next door. "Whether I'm talking about a great comedian, restaurant or TV show, it all comes down to honesty, and there's something really honest here. We're hoping to defy expectations."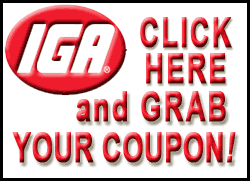 The network kicks off Monday with a two-hour 80th anniversary retrospective about the network's namesake narrated by "Mad Men" star John Slattery. "Knife Fight," which is hosted by The Gorbals owner and second season "Top Chef" champ Ilan Hall, and a docu-series about Scottish beer aficionados James Watt and Martin Dickie titled "Brew Dogs" both debut Tuesday.
Other shows include "The Getaway," a travel series featuring celebrities like Joel McHale and Aziz Ansari trekking to new destinations, and "Boundless," which is about a pair of endurance athletes. The rest of the schedule will be filled with reruns of shows like "Parks and Recreation" and "Party Down," as well as delayed installments of "Late Night with Jimmy Fallon."
Despite the fact there's already a fistful of channels targeting guys -- Spike, Comedy Central and ESPN, to name a few -- Esquire Network general manager Adam Stotsky believes a particular class of upscale gentlemen interested in travel, food, booze and fashion have previously had to curate their own content. Esquire Network is providing them, in essence, one-stop shopping.
"There's this white space on the TV dial," said Stotsky. "Outside of sports and news, we don't see a single TV destination exploring the diverse passions men are about today. Our goal is to reach slightly more educated, upwardly mobile and perhaps urbane men that have a dynamic set of interests to serve as the backdrop for these interesting stories."