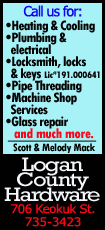 (Copy of questionnaire responses)

How Many Employees: 2

Website: www.lincolnlogan.com

How long have you been a Chamber member?
Since the start of the Partnership -- 2000.

I joined the Chamber because…
The partnership is a former division of the Chamber

Why did you decide to invest in Logan County?
Logan County and its individual communities have several strong assets and long histories of being quality places to live, raise a family, and earn a comfortable living. As a public-private organization, the Lincoln and Logan County Development Partnership is ideally suited to preparing and leading a robust economic development strategy that assists the communities of Logan County to remain quality places to live, raise a family and earn a comfortable living.

What products and services do you offer to Logan County?
The Partnership sees itself as the helping hand to businesses who want to expand or start up in Logan County; a partner to Logan County Governments; and a representative of our communities.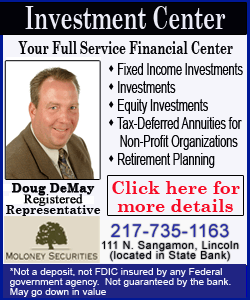 Five "Did you know?" facts about Lincoln & Logan County Economic Development Partnership:

1. The Partnership works with local businesses, schools, and state agencies to assist with workforce training

2. EDP works with a coalition of counties to develop long term growth plans

3. Works with individuals to counsel them on new business start ups

4. Works with local business to grow and expand.

5. Develops strategic plans for local growth and development.
Contact Person: Brian Bergen, 217-732-8739

Address: 1555 5th St., Lincoln, IL
[Text copied from file received from the Lincoln/Logan County Chamber of Commerce]