New Holland Fire Protection District uses grant to decrease personnel response time in emergencies
A simple text message can save a life
Mason City Monsanto site supports local organization

Send a link to a friend
[September 23, 2013] NEW HOLLAND -- Many people use text messaging for communicating social information, but they may not realize that text messaging can help save lives. Thanks to the Mason City Monsanto, the New Holland Fire Protection District will be able to purchase a supplemental emergency alert notification and response system. Using a $3,000 grant from the Monsanto Fund, the dispatch center can now send text messages to first responders about an emergency in the area.
The New Holland Fire Protection District, a nonprofit in New Holland, was founded in 1948 and is staffed by 25 volunteer firefighters. The district will use the grant to decrease personnel response time to emergencies.

"Our department is very appreciative of the Monsanto Fund's support," said Todd David, co-chief of the New Holland Fire Department. "This grant will directly impact the members of our community."

The fire station sits on the outside edge of the department's radio range, so some volunteers do not receive emergency pages. The new emergency alert notification and response system monitors the radio and sends a text to all personnel if there is an emergency in the area. Firefighters can then choose different codes to text back, which will notify the station about their response status.

"The people in New Holland and the surrounding area rely on the volunteers to protect their businesses, homes and families," said John Endsley, Mason City Monsanto site lead. "We thought the fire department was deserving of this grant because these volunteers put their lives at risk to make sure our community is safe."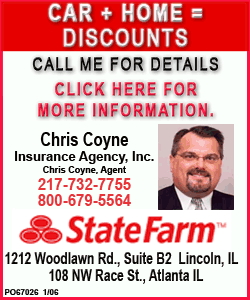 This year, the Monsanto Fund awarded 127 site grants to nonprofit organizations in 26 states. In Illinois alone, 18 site grants were awarded and totaled $201,100. The Monsanto Fund continues to provide support to organizations such as the New Holland Fire Protection District to help strengthen communities where farmers and Monsanto employees live and work.