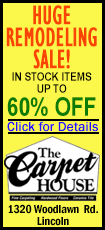 The Wisconsin Republican has an agreement with Twelve for a book about the state of conservatism. Twelve, an imprint of Grand Central Publishing, told The Associated Press on Sunday that the book is called "Where Do We Go From Here?" and is scheduled for publication in August.
'"Where Do We Go from Here?' will delve into the state of the conservative movement in America today, how it contrasts with liberal progressivism, and what needs to be done to save the American Idea," according to a statement from the publisher. "It will challenge conventional thinking, renew the conservative vision for 2014 and beyond, and show how it is essential for the well-being of our communities and the future of our nation."
The 43-year-old Ryan has yet to declare his plans for 2016, but speculation increased after he announced Friday that he would visit New Hampshire next month to help a former House colleague, Frank Guinta, campaign for re-election.