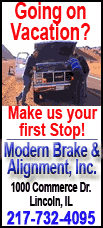 What's up with that? The library has put together a banned-book exhibit under the direction of librarian Jaime Fish.

Now in its second year, the exhibit coincides with the American Library Association's Banned Books Week, which runs from Sept. 22 to Sept. 29.

The selection of banned books consists of well-known works that have been best-sellers at one time or another and have been banned somewhere in the United States.

Fish has selected 13 books to highlight: four books of fiction, four of nonfiction and five young adult books. A young adult book is one that appeals to students in junior high and high school.

The books are hidden under covers with a clue on the outside as to the title and author of the book. This interactive exhibit invites people to guess the title from the clue. After reading the clue, pull the cover off and see if you guessed correctly. Be prepared to be surprised.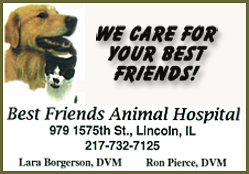 All of the books are owned by the Lincoln Public Library, and three of them were on this year's Lincoln Community High School summer reading list.
Why are these books banned in some locales? One sentence or reference may cause some people to object to the book and want it removed from a library. The reasons are varied but generally run the gamut from references to drug use, sexuality and sexual choice, to language and violence, among others. According to Fish, the demand to ban a book is generally brought up in a local school system.
What are some of the surprises when the cover is removed from a book? A spoiler alert notwithstanding, Sir Arthur Conan Doyle's Sherlock Holmes mystery "A Study in Scarlet," banned because of references to Mormons, is certainly a surprise. The classic nonfiction crime book "In Cold Blood" by Truman Capote has some graphic violence.
"The Diary of Anne Frank" and even Shakespeare's "Macbeth" have both been banned at one time or another. "Macbeth" has been banned in many countries since it was written hundreds of years ago. Anyone fortunate enough to have seen the Illinois Shakespeare Festival's riveting production of "Macbeth" this summer would have seen the violence that may have been used as a reason to request its removal from a library's shelf.
The Lincoln Public Library also has a contest associated with the banned-books exhibit. Young readers can chose three banned books to read from an age-appropriate list compiled by the American Library Association and receive a coupon good for free bowling. Called Banned Books for Bowling, the contest runs from Sept. 3 to Nov. 30. Contact librarian Marlene Perry in the Annex for details.
Do you need to be protected from violent, evil or corrupt thoughts? Or, will you think that censorship can be arbitrary and benefit no one?
Stop by the Lincoln Public Library Annex and try the banned-books quiz. The results may surprise you.
[By CURT FOX]