WATER DISPENSERS
Waterlogic is recalling Chiller-based water dispensers sold nationwide from January 2005 to December 2008. The hot water tank can stop functioning and cause the machine to overheat, posing a fire hazard.
Chiller-based water filtration systems provide hot and cold water dispensers for home and workplace. A complete list can be found at www.recalls.org.
Waterlogic is contacting its distributors and providing a list of affected units and all technical instructions and necessary parts for repairing the units. Consumers who have not been contacted should contact Waterlogic at (855) 905-2002 from 9 a.m. to 5 p.m. CT Monday through Friday, or visit the website at www.waterlogic.us. More info at www.recalls.org.
FOOTED PAJAMAS
The Children's Place is recalling Children's one-piece footed pajamas sold nationwide from January 2012 to May 2013. The footed pajamas fail to meet the federal flammability standard for children's sleepwear, posing a burn hazard.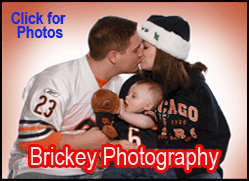 This recall involves three styles of The Children's Place bunny-themed one-piece cotton footed pajamas. One style is pink with dark pink bunnies and a ruffle at the neck. This style has a sewn-in label at the side seam with both 2158 and one or more of the following numbers: 042521, 042523, 042571, 042572, 042774 or 042816. The other two styles are both blue/green with bunnies on the feet and bunny print fabric. Both styles have a sewn-in label at the side seam with both 2598 and one or more of the following numbers: 030647, 030779, 038826, 670409, 670602, 670603 or 945210.
Consumers should return the pajamas to any The Children's Place store for a full refund.
Consumers can also contact The Children's Place at (877) 752-2387 between 9 a.m. and 5 p.m. ET Monday through Friday, or online at www.childrensplace.com. More info at www.recalls.org.
MAGNET BOARDS
DENY Designs is recalling Baroque and Quatrefoil Magnet Boards sold nationwide from March 2013 to June 2013. The steel magnet board can separate from wood backing causing it to fall and posing an injury hazard.
Magnet Boards are decorative home accessories that hang on a wall and are used for posting photos, notes and reminders. They have a diamond or square shape with a curved or scalloped edge trim and are printed with a variety of designs and art representations.
Consumers should contact DENY Designs at (800) 973-6091 from 8:30 a.m. to 5:30 p.m. MT Monday through Friday or online at www.denydesigns.com for a free replacement board with a shipping label and reusable box to return the recalled product. More info at www.recalls.org.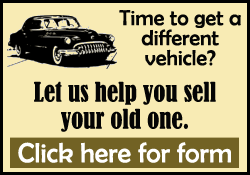 BED FRAMES
The Land of Nod is recalling Iron Sleigh, Petal and Picket bed-frames sold nationwide from May 2008 to June 2012. The openings in the headboard and footboard pose an entrapment hazard.