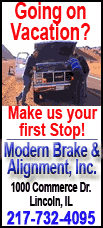 This year, all the volunteer slots for specific projects were filled before the day came.
Hundreds of volunteers from area churches set out and completed 67 projects. On the docket were 14 whole-house window replacements and construction of three wheelchair ramps. Other projects included yard cleanup, window washing, gutter cleaning, interior painting, plumbing, replacing stairs and so on.
Those who were not committed to a particular project reached out in some other manner in the community. Some found things to do as families, such as prepare for the next Butterflies Kids' Sale, to be held in the Women's Club building beginning Wednesday. Profits from the sale help support local adoptions.

Some families visited seniors who can't get out, or they picked up trash or weeded in public spaces or roadsides.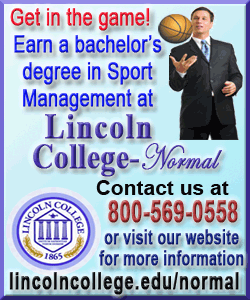 Many people donated money or materials for projects, and some gave food to go to the pantries.

Approximately 500 volunteers from at least 10 different churches participated in scheduled projects on Sunday.

Not everyone partakes, but a sack lunch delivered to sites is offered to those who are out laboring. Public relations coordinator Dustin Fulton reported that after completing 457 lunches, the kitchen crew had a total of 10 cookies, seven packets of mustard and one apple left! Several of the volunteers passed up the free lunch in order to help make sure others could be fed.

While many of the volunteers will be going back out to finish some of the projects that take more time, Together for Lincoln came to a close Sunday evening with a worship service at the Lincoln Christian University Hargrove Chapel.

Dustin Fulton, a community-minded pastor and one of the founding leaders of this event, will soon be leaving the area. Dustin with his wife, Kristen, and their two children will be doing a church plant up north, around Interstate 80.

Fulton had this reflection on his experience with Together for Lincoln:
Even with all of the stress that comes with preparing and planning for Together for Lincoln, it is by far my favorite ministry activity of the year. Since this is my last time in town for Together for Lincoln, it was more than a bit emotional.
I got a chance today to run around and visit a few projects and talk with some of the home owners who were being blessed with new windows and ramps. It was great to see the smiles on their faces and the tears in their eyes, as well as the joy on the faces of all of the volunteers.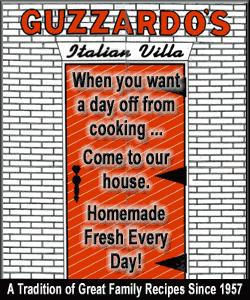 I have always believed that God provides for those who are in need. Through Together for Lincoln, I have learned that God wants to use us to be a part of that provision. Of all the things I have learned from our 7 years in Lincoln, the principles behind Together for Lincoln will be the most valuable that I take with me to our next ministry.
I have the easiest job with Together for Lincoln. From the beginning, I have been the PR coordinator. That means I get to be the one to go around and talk about all the good stuff that is happening.
I am so thankful to work with the dozen or so volunteers on our leadership team. They do such a tremendous job preparing all of the projects and organizing the volunteers. That is where the true heart of Together for Lincoln resides and who keeps this great ministry going from year to year.
-- Dustin Fulton
This year, there were also funds raised for the Oasis Senior Center to aid recovery after the destructive fire earlier this year.
In its core message, Together for Lincoln encourages everyone in the community to take this kind of service day and turn it into a way of life.
There are some volunteers who work year-round, such as the wheelchair ramp construction group, to give a little help where it is needed.
This year, families will be warmer, safer and more comfortable as a result of the many individuals who happily shared their time, gifts and resources on this day.

[LDN]

You can donate to Together for Lincoln online or at State Bank of Lincoln.
http://togetherforlincoln.com/GetInvolved.aspx

Other local ministries:
Butterflies Kids' Sale:
http://butterfliesconsignment.blogspot.com/
Woven Together: http://woventogetherlogancounty.org/