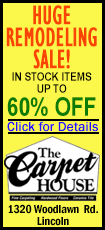 The cinnamon and caramel pecan breakfast rolls go back to the early years of the event, when sisters Glenda Appel Allison and Gail Appel Clark volunteered, with their mother's recipe in hand, to make all of the rolls to be served at the 7 a.m. opening. That year, 300 rolls lined the kitchen counters through the night to rise so they could be placed into the ovens for baking very early in the morning.

Spin forward in time some two dozen years to the 30th Harvest of Talents for World Hunger, and that same wonderful fragrance will greet those arriving for breakfast and shopping for hundreds of handmade items on Harvest Day.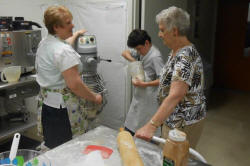 Marcia Bidwell (with hand on mixer), Elizabeth Brackney and Alexander Bergin
Steve Elkins, for many years the man in charge of Harvest roll-making, is retiring from that responsibility, and Melanie and Joe Schaler, together with a crew of roll-making volunteers, some seasoned and others brand-new, are busy producing this year's bounty of breakfast rolls at the Harvest of Talents.
Each of the Wednesday nights in September, a group of roll-makers -- some junior high school age, others well into retirement and those in between -- have donned aprons and were found measuring flour, sugar, eggs, butter and other baking ingredients, including lots of cinnamon, to make this year's breakfast fare. Rolls have been lovingly rolled and cut and arranged into baking pans to be frozen in preparation for the Harvest of Talents morning and the final baking and finishing process.
Between 1,700 and 2,000 caramel pecan and cinnamon rolls will greet the early morning diners and shoppers.
But even before that, rolls will be served to workers assembled at 6 a.m. to make final preparations for Harvest Day. Together the workers will share a devotion offered by Rick Jett, chairman of International Disaster Emergency Service, the organization receiving each year's Harvest proceeds. Those standing in line outside awaiting admittance will share in this devotion via the church's public address system.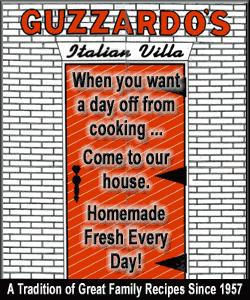 All of this accomplished, the doors of the Fellowship Center will swing open at 7 to greet early morning guests.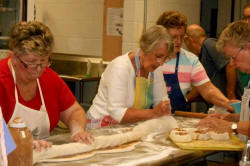 The public is encouraged to attend the 30th annual Harvest of Talents for World Hunger. Hundreds of handmade items, many one of a kind, will be offered for sale. Luncheon will include homemade vegetable soup, sandwiches and pies. In Harvest Fare, the area outside the Fellowship Center, a variety of snacks will be available, including deep-fried potatoes, hot dogs and walking tacos. Lincolnberry Café will offer its traditional scones, brisket sandwiches, flavored coffees, hot spiced cider and hot chocolate, as well as a variety of snack mixes. Entertainment will be provided at midmorning by Lincoln vocalist Lesleigh Bennett and the True Blue quartet from Elkhart.
A 2 p.m. auction will be the highlight of the day's events.
Proceeds of the 30th annual event will be presented to Jett, of the International Disaster Emergency Service, during a service of celebration at 10 a.m. Oct. 27 in the Hargrove Chapel at Lincoln Christian University.
For more information, contact the office of Lincoln Christian Church, 204 N. McLean, phone 217-732-7618.
[Text from file received]