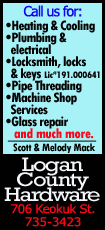 Apple says the two new models gave the company its strongest iPhone launch ever. Apple began selling the low-cost 5C and top-of-the-line 5S on Friday.
The company says demand for iPhone 5s has exceeded the initial supply, and many online orders are scheduled to be shipped in the coming weeks.
Wall Street hadn't been enthusiastic about the new models, which were unveiled earlier this month.
Shares of Apple gained $28.10, or 6 percent, to $495.51 in premarket trading. The Cupertino, Calif., company's stock is down about 12 percent in 2013 and has lost almost third of its value over the last year.