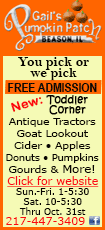 Hundreds of dog lovers blocked a main road after Tuesday's court ruling in protest. The bill needs to be signed by the president before it can become law.
Parliament voted on Sept. 10 to allow strays to be euthanized. They will be taken to shelters and, if not adopted or claimed within 14 days, killed.
Bucharest City Hall says there are 64,000 stray dogs in the capital, while animal rights groups say there are 40,000. A hospital that handles infectious diseases has treated 9,760 people for dog bites in the first eight months of the year.
Copyright 2013 The Associated Press. All rights reserved. This material may not be published, broadcast, rewritten or redistributed.