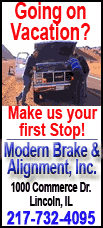 Today's highlight in history:
On Sept. 24, 1976, former hostage Patricia Hearst was sentenced to seven years in prison for her part in a 1974 bank robbery in San Francisco carried out by the Symbionese Liberation Army. Hearst was released after 22 months after receiving clemency from President Jimmy Carter.
On this date:
In 1789, Congress passed a Judiciary Act, which provided for an attorney general and a Supreme Court.
In 1869, thousands of businessmen were ruined in a Wall Street panic known as Black Friday after financiers Jay Gould and James Fisk attempted to corner the gold market.
In 1929, Lt. James H. Doolittle guided a Consolidated NY-2 Biplane over Mitchel Field in New York in the first all-instrument flight.
In 1948, Mildred Gillars, accused of being Nazi wartime radio propagandist "Axis Sally," pleaded not guilty in Washington, D.C., to charges of treason. Gillars, later convicted, ended up serving 12 years in prison.
In 1955, President Dwight D. Eisenhower suffered a heart attack while on vacation in Denver.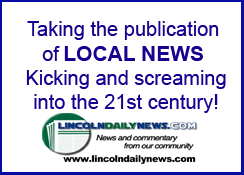 In 1961, "Walt Disney's Wonderful World of Color" premiered on NBC.
In 1963, the U.S. Senate ratified a treaty with Britain and the Soviet Union limiting nuclear testing.
In 1969, the trial of the "Chicago Eight" (later seven) began. Five of the defendants were later convicted of crossing state lines to incite riots at the 1968 Democratic National Convention, but the convictions were ultimately overturned.
In 1991, kidnappers in Lebanon freed British hostage Jack Mann after holding him captive for more than two years. Children's author Theodor Seuss Geisel (GY'-zul), better known as Dr. Seuss, died in La Jolla, Calif., at age 87.
In 2001, President George W. Bush ordered a freeze on the assets of 27 people and organizations with suspected links to terrorism, including Islamic militant Osama bin Laden, and urged other nations to do likewise.