Woofstock at Kickapoo Creek Park a howling good time for a cause
Send a link to a friend
[September 24, 2013] On Saturday, dog owners gathered at Kickapoo Creek Park for the second annual Woofstock. All of the proceeds gained at the event will be used to support the Humane Society of Logan County.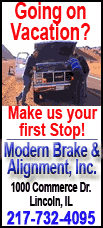 In the midst of the event were contests for the canines in attendance. There were contests to select the tallest and shortest dogs, owner look-alike, cutest dog, and best trick. Prizes were given to the winners of each event. Andi Hake and Mike Geriets were the judges for the competitions.

Winners of this year's events were:
Biggest dog: Ace
A Great Dane belonging to Brad Whiteman

Smallest dog: Johnny
A Chihuahua owned by Paula Taylor

Cutest dog: Diesel
A blue pit bull owned by Michelle Morrow

Best trick: Ace
Owned by Brad Whiteman

Owner look-alike: Tinky and owner Mary O'Hara
The dogs were not the only competitors at the park on Saturday. Children participated in push-up, hula hoop and dog-treat toss competitions during the course of the day.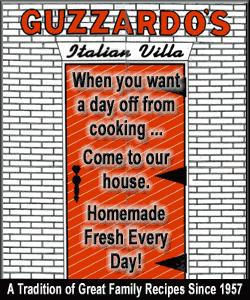 In addition to contests, the following services were offered to those in attendance:
Chair massages, courtesy of Serenity Now, Kay Anderson.

Dog nail-trimming by Big Paws K9.

Pulled pork sold by Peggy's Place and Fat Boys BBQ, with a portion of their proceeds being donated to the Humane Society.
Finally, there were raffles for a $200 Wal-Mart gift card; two 9-hole rounds of golf, including a Nike golf bag, golf balls, a towel and cart service, courtesy of Sal Pollice of Edward Jones and North Greens Golf Course; and an English-style coffee table and end table set from Jake's Furnishings.
Anytime Fitness of Lincoln and the Lincoln/Logan Chamber of Commerce thank the dozens of sponsors that helped to shape the event into what it was for 2013.
[By DEREK HURLEY]