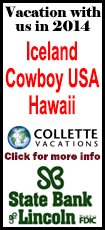 The retailer's share plunge comes as the chain is trying to recover from a botched transformation plan spearheaded by its former CEO Ron Johnson that led to disastrous financial results. The board ousted Johnson in April after only 17 months on the job and rehired Mike Ullman, who had been CEO of the retailer from 2004 to late 2011.
Wednesday's free fall comes a day after a gloomy analysis by Goldman Sachs, which began coverage of its unsecured debt with an "Underperform" rating. In the report, Kristen McDuffy wrote that she fears that the beleaguered company will be forced to tap into the debt markets for more cash.
"In our view, a combination of weak fundamentals, inventory rebuilding, and an underperforming home department will likely challenge J.C. Penney's' liquidity levels in the (third quarter)," wrote McDuffy. "In order to safeguard against a potentially poor (fourth quarter) holiday season, it is likely that management will look to build a bigger liquidity buffer."
McDuffy also said that she believes that the current and fourth quarter will be difficult, with business likely showing a slower-than-expected improvement.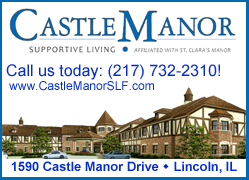 The analysis follows reports that have been swirling since late last week that the retailer is looking to raise more money, possibly through a combination of debt and equity. J.C. Penney's reported search for more capital comes after it arranged a $2.25 billion loan this past spring with Goldman Sachs. McDuffy said she expects Penney to burn through $300 million of cash from inventory as it rebuilds its store label offerings, which were eliminated by Johnson.
Daphne Avila, a spokeswoman for Plano, Texas-based J.C. Penney, said she is unable to comment on stock performance or unconfirmed reports based on market speculation.
J.C. Penney shares fell $1.56, or 13 percent, to $10.36 in midday trading. The stock dropped as low as $9.93 earlier in the session, a level it last traded at in the fall of 2000. Shares are down nearly 50 percent since the beginning of this year and have lost more than 75 percent of their value since early February 2012, when investor enthusiasm was high over Johnson's transformation plan.
Penney ended up recording nearly $1 billion in losses and a 25 percent drop in revenue in the fiscal year that ended Feb. 2, the first year of the transformation plan that involved getting rid of most sales events and bringing in trendy merchandise. But the moves intended to attract a younger, more affluent shopper ended up alienating its core shopper. Since returning to Penney's helm, Ullman has been bringing back basic merchandise like loose-fitting khakis and restoring frequent promotions. But sales declines and losses continued into the first and second quarters as Johnson's legacy continued to cast a shadow on the results.