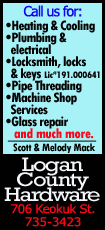 The medical device maker will pay $30 per Mako share, an 86 percent premium to its $16.17 closing price Tuesday. The companies put the deal's value at about $1.65 billion.
Shares of Mako soared 84 percent to $29.73 before the opening bell Wednesday.
Mako Surgical Corp., based in Ft. Lauderdale, Fla., has approximately 47 million outstanding shares, according to FactSet. The company's products include its Rio robotic arm interactive orthopedic system and its Restoris implants. It also recently introduced the Makoplasty total hip arthroplasty, a new robotic arm system that is used for complete hip replacements.

Stryker CEO Kevin Lobo says Mako's robotic technology has long-term potential for human joint reconstruction.
The transaction must still be approved by Mako shareholders.