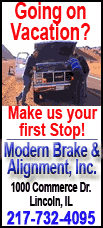 On any other day, it may go unnoticed, but on the eve of releasing his third album, "Nothing Was the Same," there's a look of satisfaction in his eyes. The mere mention of the record brings a smile to his face.
He describes it as "an album that you have to listen to front to back and then go over and listen to it again."
That's pretty bold considering that his last album, "Take Care," won a Grammy Award this year for best rap album.
But brashness counts as a virtue when it comes to hip-hop stars. So does aggression and machismo, which some critics find lacking in Drake. Though he's sold millions and has critical acclaim to go with the pop success, he's frequently criticized as "soft." Many of the attacks center on his willingness to show his sensitive side, evident in songs like "Marvin's Room" or "Find Your Love."
"I'm just being me, and part of being me is being in touch with emotion. That's all I write about. If I didn't write about my emotions, I don't know what else I would write about. I'd make songs about generic things that nobody could relate to and I probably wouldn't be in this position that I'm in right now," said Drake, born Aubrey Drake Graham, in an interview Monday.
Drake says he can "laugh off a lot of it," but added: "Some of it is tiring and exhausting."
"I'm emotional, yeah, I guess. Let that be the worst thing in my life, please, not something like drug charges and God knows what else. I don't get myself in trouble, so if the negative feedback that I do get is the worst thing that's going to happen to me, then so be it," he said in a slightly defiant tone.
Feeling that his sound continues to evolve, he has no plans to shy away from his signature reflective nature. On the record, he addresses issues with family and friends, even high-profile friends like Nicki Minaj and Lil Wayne. Neither performed with him on the record, but he claims it's not personal.