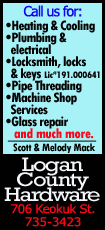 "We can teach better about nature in nature," says Mary Brinegar, president and chief executive officer of the Dallas Arboretum.
The sprawling arboretum on the edge of Dallas' White Rock Lake unveiled the $62 million Rory Meyers Children's Adventure Garden over the weekend. The 8-acre space is designed to help teach science to state and national standards, from preschool to middle school.
It's one of more than 100 children's gardens that have sprouted across the country since the idea became popular in the early 1990s, said Casey Sclar, executive director of the American Public Gardens Association. He said they range from a garden inspired by fairy tales (at Delaware's Winterthur museum and gardens) to one focusing on wellness and healing (at the Atlanta Botanical Gardens).
"They all have a different spin or a different way that they engage children," Sclar said.
The Dallas children's garden sets itself apart with its focus on teaching toward educational standards, he said.
Maria Conroy, the arboretum's vice president of education and research, said that when the idea for the children's garden came up almost 17 years ago, organizers wanted it to meet a need in the community, and they settled on helping to boost science test scores.
"What we did was look at what the big science concepts were for each age group in life and earth science. It was things like they have to know that plants have parts and each part has a different job," she said. "Then we said, 'OK, that's the important thing, so that's going to be our goal for this area and this age group.'"
For instance, to teach kids ages 5 to 7 how plants live and grow, designers created oversize plant replicas, including a 16-foot-tall one that uses lights to show how water moves from the roots up to the flower. To teach different flower parts, they created a puzzle with oversize parts forming a three-dimensional flower.
Teachers are stationed throughout the garden, and scholars at nearby Southern Methodist University will study the garden's effect on science education.
It's also hoped that the garden will help kids who have only known a city environment realize a connection to nature, Conroy said.
"We felt like our children are growing up without an understanding of how the Earth works," she said. "And you don't take care of things you don't care about."