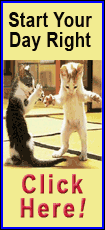 Bravo's 11th season of the hit reality TV food competition show was filmed in and around the city. On Wednesday, some of New Orleans' own top chefs walked a red carpet for a special pre-premiere screening of the show, which debuts on the cable network channel Oct. 2.
Chef Emeril Lagasse, who returns this season as a judge, said the season is sure to be different from any other.
"It's going to be a very interesting season because I think a lot of this new talent maybe haven't worked with alligator, maybe haven't worked with turtle," he said. "The culture and cuisine here is over 200 years old. You can't say that about a lot of cities. It's really amazing."
Chef John Besh, who also served as a guest judge on two of this season's episodes, praised his home state and the show's coming season.
"What we have here is really special," said Besh, who owns several New Orleans restaurants, including Restaurant August and Domenica. "We have the only indigenous urban cuisine in the country, and to share it with an audience of millions is really special."
The show pits contestants competing in various food preparation scenarios and they have to survive weekly eliminations for the honor of being named the nation's "Top Chef." It will include glimpses inside Lagasse's restaurant kitchens, Besh's bayou-side home and kitchen and modest places such as Cafe Reconcile, which grew in popularity after Hurricane Katrina when its kitchen was spared flooding.
Cafe Reconcile was among the first restaurants to reopen after the 2005 storm. It's also been celebrated for its mission to train high school students in at-risk neighborhoods for work in the restaurant industry. It serves up New Orleans specialties such as red beans and rice and gumbo.
Several contestants walked the carpet among the veteran chefs but it remained unclear who would survive the first cut. The screening stopped short of revealing who would be eliminated.