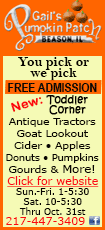 Nassau County Executive Edward Mangano says the white SUV was found at 11 p.m. Wednesday at Sandy Beach Park in Putnam County. The search for the suspect, Sang Ho Kim of Queens, is continuing.
The gunman fled following the shooting Wednesday morning that killed one person and injured another. The shooting led to the lockdown of schools and businesses at Roosevelt Field mall in Garden City, about 30 miles east of New York City.
THIS IS A BREAKING NEWS UPDATE. Check back soon for further information. AP's earlier story is below.
Authorities searched on Thursday for a disgruntled vendor who they say walked into a suburban light fixture company and opened fire, killing an employee and wounding another person.
Police identified Sang Ho Kim, 63, of Queens, as the gunman who fled in a white SUV following the shooting Wednesday morning, which led to the lockdown of schools and businesses at Roosevelt Field mall in Garden City, about 30 miles east of New York City.

Nassau County police Chief Steven Skrynecki said at a news conference that police believe Kim once served as a vendor to the light fixture import firm, Savenergy.
"The motive here appears to be a work-related motive," he said. "There was some disgruntlement between him and the company he was attacking. We have nothing to suggest that this individual is on a random, shooting rampage."
Police said Thursday that the search for the gunman has been expanded to upstate New York.
New Windsor police told The Times Herald-Record of Middletown that state and local police helicopters searched along Routes 9W and 32 in the Newburgh, New Windsor and Cornwall areas for the suspect. The search focused on a cemetery along 9W, among other locations some 55 miles north of New York City. Their search was scaled down Wednesday night.
Authorities said the suspect walked into a room where the owner and employees were standing and opened fired. The wounded victim underwent surgery on Wednesday. The person's condition was not immediately known. Police did not release any names.
Around 11 p.m., the scene of the shooting remained cordoned off with caution tape and law enforcement officers could be seen patrolling the streets. Some were pulling over drivers and talking to them.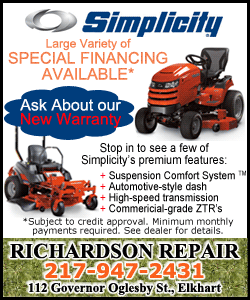 Skrynecki said about four people were inside the building when the shooting happened. He refused to say what type of weapon was used or whether one was recovered.
A call to Savenergy wasn't returned. The company's website said it develops energy reduction technology that promises to reduce lighting, air conditioning, heating and electrical costs.
The shooting took place near a perimeter road that leads to the Roosevelt Field mall. The area isn't far from where Charles Lindberg took off on his historic trans-Atlantic flight to Paris in 1927.
When reports of the shooting surfaced, no customers or workers were allowed to leave the mall and no one was allowed to enter, but customers were able to roam around inside. Some stores, like Bloomingdale's, closed.
At nearby Nassau Community College, 18-year-old student Robert Brown said he huddled in a hallway for about two hours after police arrived on campus in search of the gunman.
"We saw Nassau County police running around the campus telling people to go inside," he said. "It was a crazy feeling. I just ran into the nearest building."
[Associated Press; By FRANK ELTMAN]
Associated Press writers Jim Fitzgerald and Verena Dobnik, AP National Writer Martha Mendoza and AP researcher Judith Ausuebel contributed to this report.
Copyright 2013 The Associated Press. All rights reserved. This material may not be published, broadcast, rewritten or redistributed.