7th annual cruise-in at Mill planned for Oct. 12
Send a link to a friend
[September 26, 2013] The public is welcome to check out The Mill Car Cruise-In on Oct. 12 from 11 a.m. to 3 p.m. as part of Illinois Scenic Byway Week activities at the historic restaurant site, 738 S. Washington in Lincoln. The annual meeting of the Route 66 Heritage Foundation of Logan County, the group that owns the historic site, is also the final event of the season for, and co-sponsored by, the Railsplitter Antique Auto Club.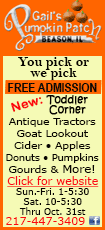 Admission for visitors is free and, as always, donations are welcome. Vehicle registration for the cruise-in is $5, with all proceeds going to saving The Mill.

There will also be a 50-50 drawing, live acoustic music from special guest performers and a special lunch meal on sale by Hallie's Restaurant, which is owned by Brian Huffman, a descendant of the Huffman family who owned the restaurant in its heyday. Tours of the landmark will be available.

"Thanks to a very special anonymous donation, we will also have on sale 'Made in the USA' T-shirts with our brand-new Mill on 66 logo on them," said Geoff Ladd, chairman of the Route 66 Heritage Foundation. Other collectible items will also be on sale to raise funds for the eventual Route 66 museum.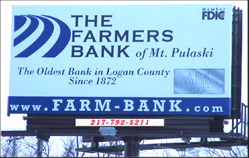 The Mill on Stringer Avenue in Lincoln opened in 1929 under the name of the Blue Mill. Its proprietor was Paul Coddington, who would serve patrons grilled sandwiches at any hour of the day or night. A Dutch-themed building with blue trim, it featured a revolving windmill and waitresses dressed in blue with white aprons.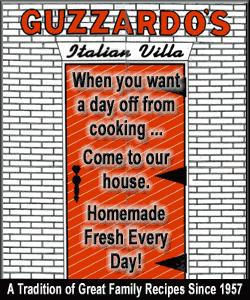 In 1945, Albert and Blossom Huffman purchased the building, added a barroom and dance hall, and then painted the building barn red. Over the years, the restaurant became famous for its fried schnitzel, originally made of veal and later of pork.
By the mid-1980s the restaurant had lost most of the Dutch-themed interior and was becoming a museum of rather strange objects, including a mechanical leg protruding from a hole in the ceiling.
The Mill closed in 1996; however, the building is still standing in its original location and is being restored.
"We need to raise about $30,000 more to finish the project," said Ladd. "We have had great donations and grants from several organizations and individuals. Thanks to all of them."
The group has set up online donations and memberships and will also have the new T-shirts on sale on the Web soon. For more information, visit www.savethemillonroute66.com.
[Text from file received from the Route 66 Heritage Foundation of Logan County]