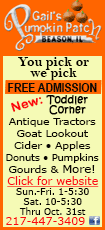 "These grants will help ensure Illinois farmers continue to practice the most modern farming techniques, and that our state's rich, fertile soils remain productive for generations of farmers to come," said Agriculture Director Bob Flider. "They will be awarded for on-farm research and demonstrations, educational outreach, and university research projects."

On-farm research and demonstration grants are primarily for producers and farm-based nonprofit organizations. Funded projects will research and demonstrate production practices on working farms that characterize a sustainable agriculture system. Individual farmers are strongly encouraged to apply.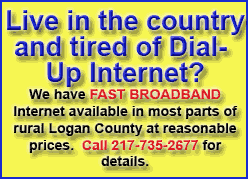 The goal of outreach and education projects is to build credibility for sustainable agriculture issues. Proposals should either inform the general public about sustainable food systems or instruct farmers about the use of sustainable agriculture practices and alternative marketing strategies.
University research projects should contain clear objectives and seek to answer questions or address problems in the development of sustainable agriculture systems.
Any unit of government, organization, educational institution, nonprofit group or individual is eligible to receive funding through the program. Individuals may receive grants of up to $10,000, while governmental units, nonprofit groups, institutions and organizations qualify for awards of up to $20,000.
"These grants are targeted toward small but meaningful projects that address agriculture sustainability," said Laura Sova, division manager for natural resources. "They advance Gov. Pat Quinn's agenda to achieve environmental sustainability."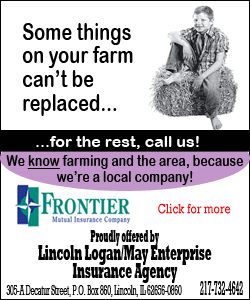 An independent, 11-member committee will review the grant applications and recommend funding decisions.
The grant program is one component of the department's multifaceted approach for improving water quality by minimizing the delivery of nutrients intended for crops into rivers, lakes and streams. Limiting nutrient runoff is key to reducing the Gulf of Mexico's hypoxic zone. In addition, projects funded through the program help demonstrate that voluntary, innovative farming practices for protecting water quality are indeed working in an effective manner.
Program guidelines and application forms are available on the Illinois Department of Agriculture website at www.agr.state.il.us/C2000/
common/SAguidelines.pdf. Questions should be directed to the program manager, Mike Rahe, at mike.rahe@illinois.gov or 217-785-5594.
[Text from Illinois Department of Agriculture file received from the Illinois Office of Communication and Information]