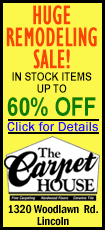 The accident happened on Interstate 290 in Addison around 6 a.m. Thursday after a speeding SUV spun out of control. Addison is about 20 miles west of Chicago.
State Police Lt. Brian Windle says the car was loaded with eight adults, many of whom weren't wearing seat belts. At least three people died when they were thrown from the SUV. A fourth person who died was in the passenger seat, wearing a seat belt. The driver survived.
Investigators haven't released the names and ages of those who died, but say they all had work IDs from a temporary employment agency in Chicago. They were heading to the western suburbs.
Copyright 2013 The Associated Press. All rights reserved. This material may not be published, broadcast, rewritten or redistributed.