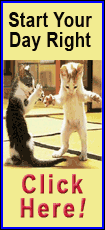 Eligible children must be between the ages of 1-10 and be residents of Logan County.

Applications are being accepted until Oct. 28, or sooner if all spots are filled.

To apply or to find more information about how to donate to the Angel Tree, visit www.lincolnjaycees.com.

[Text from file received from Lincoln Jaycees]

The Lincoln Jaycees are a not-for-profit organization serving Lincoln and the surrounding communities. The organization gives young people between the ages of 18 and 40 the tools they need to build the bridges of success for themselves in the areas of business development, management skills, individual training, community service and international connections. Membership meetings are at 7:30 p.m. the third Friday of each month at the Lincoln Jaycees Center, 325 S. Chicago St., and are open to everyone.