Illini cage the RedHawks
By Jeff Mayfield

Send a link to a friend
[September 30, 2013] CHAMPAIGN -- On Saturday the Illinois Fighting Illini almost followed the Greg Taylor script to perfection. That's right. LDN's own Greg Taylor has a script that he would like for our beloved to follow at all times. And while he would certainly love to see it against teams like Nebraska, Wisconsin and Ohio State, he expects it to be followed when Illinois plays teams like the Miami University RedHawks.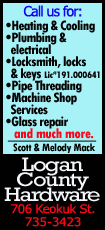 On this particular Saturday they almost did it just the way Greg likes it on their way to a 50-14 victory over Miami. They can even be forgiven for getting off to a slow start and only leading 7-0 after the first quarter. By the time they had played through most of the second quarter, they had already put the game out of reach. Greg calls it opening up a can, but whatever you call it makes the Illini 3-1 as they make ready to start the Big Ten conference season.

Illini QB Nathan Scheelhaase led the way by going for 264 yards and five touchdowns ... in just the first half.

And you laughed at me when I said new offensive coordinator Bill Cubit will help this team put points on the board. Well, get this ... Illinois has now scored 161 points this year, which just happens to be the most in Illini history through four games. That topped the 158 scored as recently as 1914! Oh and by the way, Illinois won the Big Ten title and the national championship that year. How 'bout a repeat of that season? I know ... now, I'm just being silly.

I'm not asking for several seasons like that, I'm just asking for one. And though I know this will disappoint even the most ardent Illini fan, I don't see that kind of a season in the cards for this year's Illini team. As I break our team down, I just don't think we're big enough nor strong enough. I don't think we can control either line of scrimmage. And I don't think we have enough team speed, and those are just a few of our problems.

But can I just say how good it feels to be 3-1? How good it feels to have more wins than losses? How good it feels at halftime and after games to run out of time talking to friends reliving our first-half highlights? Thank you, Bill Cubit!

Anyway, next week the Men in Orange travel to Lincoln, Neb., for an 11 a.m. game with the Cornhuskers. Maybe the Huskers will oversleep? Maybe they will be out husking some corn or shucking some wheat? Maybe they will totally overlook the Illini and be shocked by the time it is too late? Maybe I'll let all Illini fans into my coma-induced fantasy or dream world?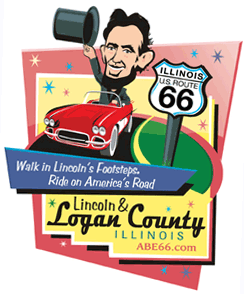 Whatever happens on the scoreboard, this is what I'd like to see on the field, and so I will pull some pages out of Greg's script:
I'd like to see us keep our turnovers and our mental mistakes to a minimum.

I'd like to see us control the clock and dictate the tempo and pace of the contest.

I'd like to see us hit the Huskers hard (strike that), harder on every play.

I'd like to see us not back down when push comes to shove.

I'd like to see us score enough points to win the contest.

I'd like to see our defense make Nebraska work for every yard they get, much less every point.

I'd like for Nebraska to know that they are in for a game and a long day after the first five minutes have elapsed.
IF we accomplish even half of the goals I have set here, we will have made a good showing there! Of course, if the Illini are interested in shocking the world, I'm all up for that too.
Follow the Greg Taylor script and good things will happen!
[By JEFF MAYFIELD]
Respond to the writer at jeffqmay@gmail.com.