Boy Scouts serve up hundreds of delicious pork BBQ meals
Send a link to a friend Share
[March 26, 2014] On Sunday, the parking lot at the Knights of Columbus south of Lincoln was packed. Anyone arriving near the noon hour was forced to find parking off the beaten path. Why? Because Boy Scout Troop 102 and family and friends were serving up the best barbecue pork lunch in Logan County.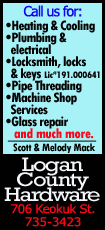 The annual event features a smoked pork barbecue sandwich that can't be beat as prepared in smokers by expert local barbecue masters led by Chris Graue. The lunch also includes IGA Charlie Lee's famous baked beans, potato salad and a choice among a wide selection of baked desserts.

Inside the K of C, it was like entering a beehive. All the workers knew their service roles, and it was a hive of activity. Tables were filled with people enjoying the feast, then were cleared and refilled like clockwork. Everyone was working or eating, and no one was waiting around.

Troop members provided full service — from door opening to dinner service to table cleanup — and even provided special assistance where needed, with that special Boy Scout attitude of "helpful, friendly, courteous, kind, cheerful, clean" and all that other stuff, which is what Boy Scouts are best known for doing.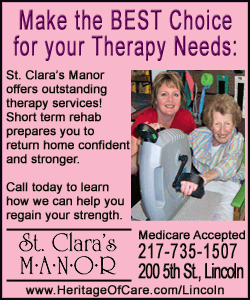 Profits from the fundraiser support troop and individual Scouting activities for the year.
[LDN]